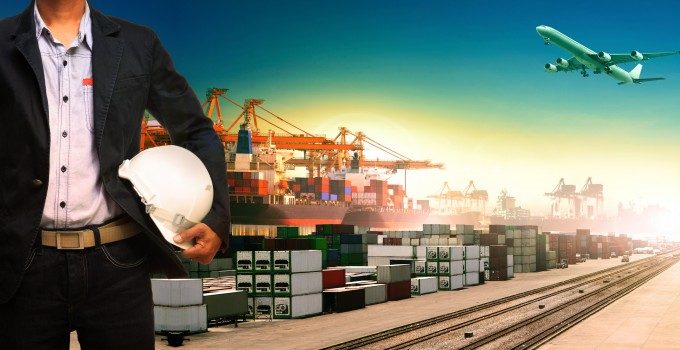 Let's begin with the assumption that none of the world's three most important regulatory regimes – the US's Federal Maritime Commission; the EU's competition commission and China's ministry of commerce – is going to block CMA CGM's acquisition of NOL and its liner arm APL.
Even if the two companies manage to hold onto to all their current business, post-merger (something that remains unlikely if past mergers in the shipping industry is anything to go by), their combined market shares, as shown in the table below, of the various global trades will remain well under the normal thresholds at which monopoly regulations are triggered.
Combined market shares and regional rankings
| | | |
| --- | --- | --- |
| Trade | Market share | Ranking |
| Intra-Europe | 12% | 2 |
| Africa | 16% | 3 |
| Middle-East & India | 13% | 2 |
| Asia-Europe | 14% | 3 |
| Intra-Asia | 6% | 4 |
| Transatlantic | 7% | 4 |
| Transpacific | 13% | 1 |
| Latin America | 11% | 5 |
| Australasia | 19% | 1 |
The expected timeline for the acquisition is that clearance would be granted in the US, EU and China by the middle of next year, after which the deal is likely to completed in six to eight weeks.
More intriguing is what effect the deal is likely to have on the rest of the industry. Firstly, it is likely to herald a major shake-up of the east-west alliance arrangements. CMA CGM vice chairman Rodolphe Saade effectively said today that APL would withdraw from the G6 and move to the O3 alliance it has with China Shipping and UASC.
"Alliances have been a very important key to our success and we would like NOL to join us in the O3 alliance," he said.
In terms of a timeframe for that, The Loadstar understands that G6 members are currently obliged to give a one-year notice of withdrawal, so assuming that regulatory clearance is received by the middle of next year and CMA CGM makes a firm voluntary general offer to NOL's shareholders and which is subsequently closed six weeks later, sometime in the third quarter of 2017 could see APL's vessels operating in the O3.
What is more uncertain is who else will be in the O3 at that point, given that while regulators examine CMA CGM's bid, Cosco and China Shipping are expected to complete their own merger negotiations, leaving the latter's O3 membership open to question, as Cosco is part of the CKYHE grouping.
Two further questions to bear in mind: firstly, what the reaction from the rump G5 will be to all this toing and froing; and secondly what sort of move Hamburg Sud is likely to make.
The deal will also have a massive impact on Singapore and its surrounding region. The city-state's self-image is as a global maritime hub – it has never hidden its aspirations to overtake London as the premier place to do shipping business. A decades-long rivalry with Hong Kong certainly saw it become Asia's most important hub and central to that has been owning a top-tier container line.
But no longer – clearly, the ever-pragmatic Singaporeans have allowed business practicalities to get the better of vanity and are exiting what is increasingly looking like a zero-sum game: operating a mid-sized carrier in an era in which container shipping services are commoditised.
That said, CMA CGM clearly had to add a sweetener to the deal in the form of a commitment to establish its regional headquarters in the city and increase its cargo volumes through the port.
"We understand the sensitivity of selling NOL and we have committed to establishing a regional office in Singapore, and we will significantly increase volumes with PSA [Singapore's port operator]," said Mr Saade.
"NOL's current volumes will be kept with PSA, and we will shift some volumes away from other hubs, and we believe in view of the acquisition that it makes sense to establish a strong base in Singapore rather than have many smaller offices around the region," he added.
He also confirmed that Lars Kastrup, the former Maersk executive who has spent around seven years at CMA CGM and has been based in Hong Kong as its senior vice president for Asia, would be moving to Singapore – "and others will follow".
In terms of volumes, Malaysia's Port Klang could unfortunately be the big loser from this deal. Its Westport terminal has hitherto acted as CMA CGM's – and by extension the O3 Alliance's – south-east Asian hub.
"It would make a great deal of sense for the volumes of the combined entity to have a double-hubbing strategy, so there will be increased volumes in Singapore and we will also keep a strong presence in Port Klang," Mr Saade claimed today.
However, double-hubbing naturally increases cost, and the temptation to consolidate its volumes with APL's in Singapore will be very hard to resist.