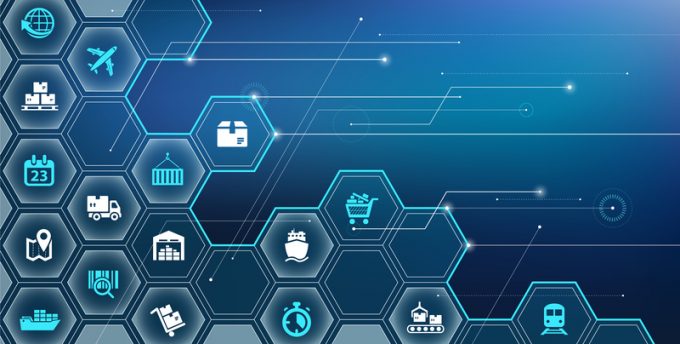 Supply chain executives regard resilience as their top priority for the coming year, according to the Association for Supply Chain Management (ASCM).
Resilience came top of the organisation's annual list of trends this year, well ahead of flexible shipping, fulfilment options and the proactive use of digital supply chains, noted Peter Bolstorff, executive vice-president corporate development.
Every year the ASCM polls the members of its innovation & strategy committee and 114 corporate advisers to compile a list of sub-trends, which are then consolidated into 30 trends to identify the top 10.
After resilience come the following: early introduction of a supply chain career path to hire and retain talent; 3D printing to alleviate strain on supply chains; accelerated use of analytics and automation; cybersecurity as a prerequisite for survival; increased use of IoT, due to reliability and low cost; challenges of corporate citizenship; and adjusting to changing demographics as consumer and talent pools continue to evolve.
Six of the top 10 trends have risen in prominence from a year ago, while three – IoT, 3D printing and corporate citizenship – have slipped, Mr Bolstorff noted.
The top ranking of supply chain resilience confirmed a risk committee study the ASCM produced in June.
ASCM identified two major domains for resilience – operational and strategic. Central to the former is the ability to bounce back and recover from supply or demand shocks and other disruptions, while the strategic element covers the ability to bounce forward and adapt to a new normal.
One of the features of a resilient supply chain is its capability to sense demand shifts at an early stage, Mr Bolstorff said. Whereas the Covid-19 pandemic appeared on many radars as late as February, the earliest sensing of a problem was registered back in November.
"Those who sensed this earlier were deploying artificial intelligence," he said.
A resilient supply chain can balance demand and supply better, which can result in higher factory utilisation; it can minimise service and cost impact on customers, and it supports a shift to a more circular business model, he said.
Critical elements in the resilience strategy are supply chain stress testing and transparency. For the latter, it is important to have the same visibility at different ends of the chain and to be able to communicate back to tier-one suppliers, Mr Bolstorff noted.
Not surprisingly, digitisation, which is inextricably linked to supply chain visibility, also ranked high on the ASCM trend list. But while not all companies have yet taken the plunge to digitise their supply chain, everybody has some sort of digital transformation road map by now, Mr Bolstorff said.
"We know supply chain-excellent companies grow faster and more profitably than their competitors," he added. "They are accelerating this combination of trends to distance themselves from competitors and get through a recession faster."
Companies that invested in these areas some 18-24 months ago have been able to leverage at least some of these in recent months.
"They are now working on implementing things five-to-10 times faster," Mr Bolstorff said.
The rest of the field is made up of two camps: those who think the supply chain is not strategic for their survival ("good luck to them," Mr Bolstorff commented); and those who have woken up in the pandemic and are now trying to catch up.
For the most part, the efforts in the latter group focus chiefly on the full utilisation of the tools they already have in place, but so far have only leveraged to a small degree before they go on to cherry-pick other solutions to supplement these, he said.