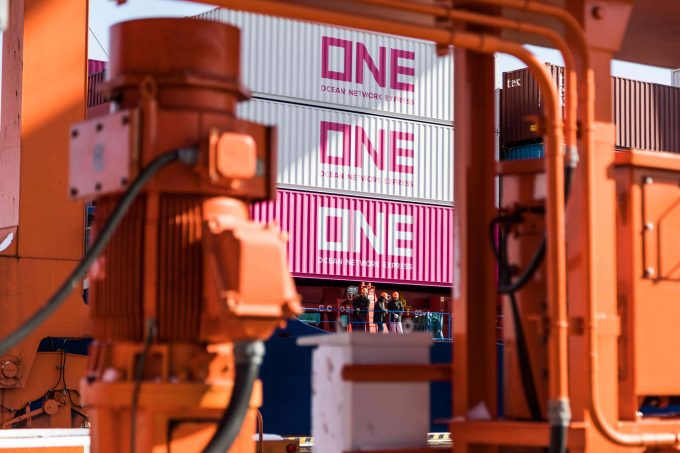 Container shipping lines are rushing to order refrigerated containers (reefers) to plug an emerging gap between supply and demand in global perishables trades.
Japanese carrier ONE yesterday announced an order for 6,000 40ft high-cube reefer units, which will take its reefer fleet up to 240,000 teu at the end of the year.
A year ago, it added 14,000 40ft units to the fleet and its latest order includes 500 units equipped with advanced controlled atmosphere (CA) technology, to "slow down the respiration and ripening process to maximise the shelf life of fruit and vegetables".
According to the latest research by Drewry Maritime Advisors, which this month publishes its latest Reefer Shipping Annual Review and Forecast 2019/20, reefer containers have been scarce since 2016, when there was a "dramatic halt in reefer equipment expenditure by cash-strapped shipping lines in 2016 which led to acute shortages in several regions".
Although carrier investment in reefers has rebounded, and Drewry expects the global reefer fleet to grow by 4.5% a year over the next five years, demand for equipment is expected to continue to outstrip supply until at least 2023 – in contrast to available reefer slots on vessels, which the analyst described as "ample".
"While we expect container carriers to continue to improve the effective availability of reefer containers through more centralised inventory and imbalance management, Drewry's data indicates that equipment supply conditions will remain tight," said Drewry's director of research products, Martin Dixon.
"With cargo owners increasingly reliant on container carriers to move perishable products, given the ongoing decline in the specialised breakbulk reefer shipping fleet, refrigerated shipping capacity could be constrained during seasonal peaks," he added.
However, Drewry also noted that the growth of seaborne refrigerated volumes – which include both reefer container and breakbulk shipments – has begun to decline, "driven by a slowdown in shipments of meat and poultry, fish and seafood, and banana shipments, as well as a contraction in deciduous trade".
Last year, the global trade in perishable goods amounted to 129m tonnes, a 3% growth over the year before and less than the 3.5% average annual growth recorded between 2007 and 2017.
Drewry said it expected the trade to grow at an annual rate of 2.7% through to 2023 – although that is not necessarily a bad omen for box carriers, which have continued to expand their market share at the expense of conventional reefer carriers and are expected to carry 85% of shipments by 2023; the shortage of equipment will allow them to command strong freight rates.
"Hence, despite a slowdown in the pace of growth in global seaborne perishable cargo trade, the additional boost of modal shift is providing container carriers with an attractively expanding market in reefer cargo," Mr Dixon continued.
"Excluding a particularly weak 2019, caused by certain one-off weather-related factors, forecast growth thereafter is expected to match that of the wider container shipping market, with annual growth of around 4%. And, together with tight container equipment availability, we expect reefer container freight rates to continue to outperform dry box rates," he added.
The other area which will help perishable shippers is the continuing investment in reefer monitoring platforms, utilising IoT, telematics and artificial intelligence, which allow shippers and their logistics providers to monitor goods while in transit.
Hong Kong-headquartered line OOCL yesterday became the latest carrier to unveil an upgraded monitoring platform. Its MyOOCLReefer (MOR) provides "information such as the container's real-time location, both on land and at sea, as well as visibility over temperature, humidity and other atmospheric data are right at their fingertips, anytime, anywhere".