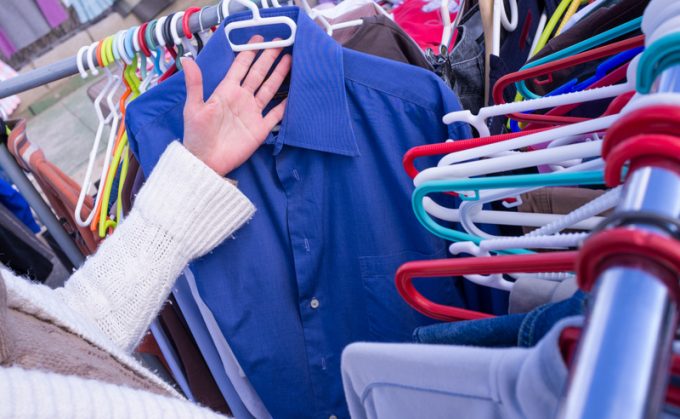 Between $250bn and $350bn of returned e-commerce products are just laying around, according to Tony Sciarrotta, executive director of the Reverse Logistics Association.
With the explosive growth of e-commerce, retailers and their logistics providers have been stretched to deliver online purchases to consumers as fast as possible, leaving no time to tackle the returns mountain.
And the retail industry's struggles amid the Covid pandemic have added fuel to the momentum of the re-commerce sector.
According to Coresight Research, re-commerce merchants have been growing five times faster than off-price retailers and 20 times faster than the broader retail market. And by some estimates, the second-hand market is going to grow to $51bn by 2025.
Brian Bourke, chief growth officer of Seko Logistics, said that while the re-commerce sector was still relatively small at this point, several trends were fuelling its growth. Retailers are not keen on moving rejected goods around either the country or the globe, especially when it comes to bulky items like furniture that cannot be sold as new because of minor damage.
Rather than move these goods back for restoration, they are attracted by cutting logistics costs and generating revenue by selling these items to second-hand buyers.
At the same time, younger consumers are more tuned into the circular economy concept and more interested in environmentally friendly solutions, he noted.
"Resale has moved online," said James Reinhart, chief executive of thredUP, which claims to be the world's largest online thrift store.
Besides the value that can be found in second-hand items, he pointed to sustainability-conscious consumers in the millennial and generation Z demographics, and to the entertainment value of shopping for goods like sofas online as the main engines behind this development.
Retailers have grasped the appeal of re-commerce. Last year in the US, Macy's and JC Penny announced agreements with thredUP to sell used clothes and accessories.
But the concept extends well beyond selling returned goods at a discount, Mr Bourke said. Companies are refurbishing or repurposing goods, with used furniture and home exercise equipment selling strongly, he reported. Apparel has been less prominent, but 70% of the world purchases second-hand clothing.
"That's a huge opportunity," he added.
ThredUP has processed over 100m items, comprising 35,000 brands across 100 categories. This made for complex interaction in the company's warehouses, he said. Advance visibility of incoming items was miniscule.
"We make it easy for the seller – they don't have to tell us anything. You have no idea what's coming in. You need a strong logistics process around this," he said.
Clothing does not have a barcode, which prompted thredUP to create a unique data set to keep track of items, and "we've created a lot of competitive advantage because of that", Mr Reinhart said.
Stretched as they are in the pandemic, retailers could hardly begin to tackle something like this. Mr Bourke said retailers had to work with re-commerce platforms rather than try to go it alone.
"You need to partner because this is not your core activity," he said, adding that "everyone has to be involved to make it work".