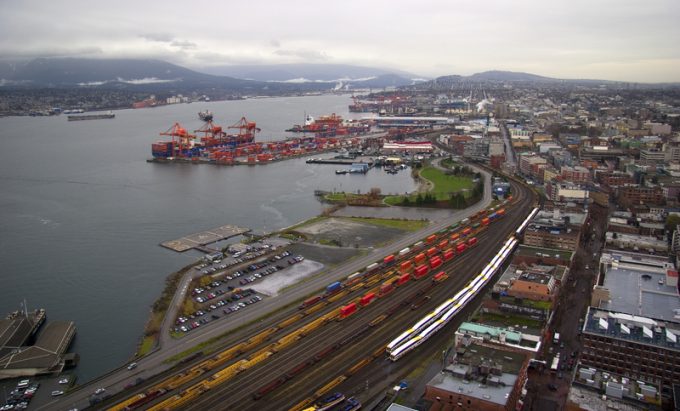 Australian shipping lobby group Shipping Australia has slammed today's decision by the state of Queensland to introduce restrictions on ships calling at its ports, particularly the container hub of Brisbane.
Maritime Safety Queensland (MSQ) today banned all commercial ships from entering ports in the state if the ship, or anyone on board, has been in any country outside Australia within the past 14 days.
Contravention of the MSQ ruling is a criminal offence, for which the maximum penalty is A$66,725 ($40,000) for an individual and A$333,625 for a corporation.
Shipping Australia said it understood other maritime authorities in the country were considering similar restrictions, and claimed they could put society as a whole at risk.
"Australian port authorities are now exacerbating an already bad coronavirus situation by restricting the ability of cargo ships to deliver desperately needed goods.
"This is putting Australian families at risk by potentially causing supply chain shortages of medicines and everyday consumer needs," it added.
Shipping Australia's chief executive, Rod Nairn, said: "The MSQ policy is reckless and indefensible; cargo ship crews are probably the lowest-risk sector in the world, with not one cargo ship crew member yet being confirmed as having Covid-19."
The organisation noted that most Asia-Australia shipping services "are only six to eight days' duration and ships would have to potentially wait around for up to 14 days to enter.
"And that's at a cost of A$25,000 a day. When a port entry costs about A$250,000 a time, shipping lines are indicating that these directions from port authorities to stay away are simply unsustainable", it said.
It further claimed that some carriers could be forced to omit port calls, which would "lead to massive relocation of cargo away from where it is supposed to be and it will have to be trucked across the continent.
"Trucking costs could escalate. Australia is a big place – it will take days upon days to get to where it is needed. Costs to everyday Australians could rocket."
And it also claimed that the restrictions would also hit container supply chains serving New Zealand and the Pacific Islands, for which Australian ports commonly act as hubs.
"Blocking shipping's ability to deliver desperately needed freight to the islands is not an optimal outlook.
"Meanwhile, New Zealand and Australia both have 14-day exclusion periods. So, as of now, the Aus-New Zealand trade is being killed off," it said.