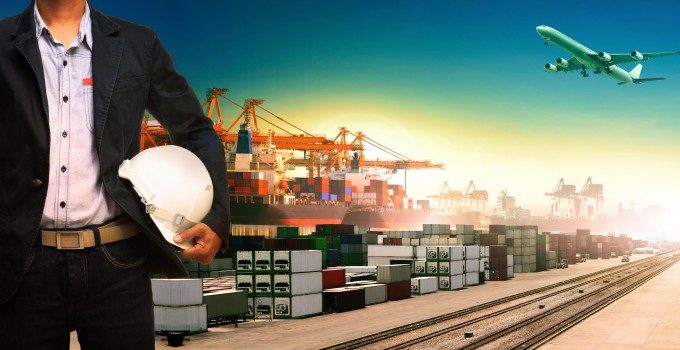 A wave of new services linked to the positive sentiment surrounding the long-awaited start of the river Elbe expansion project saw Hamburg gain market share on its North Europe hub port rivals Rotterdam and Antwerp in H1.
Port of Hamburg reported a 7.5% year-on-year increase in its container throughput for the first six months, of 4.7m teu. This compares with 6.4% growth at Rotterdam, to 7.5m teu, and a 4.9% increase in container throughput at Antwerp, to 5.8m teu.
"Eleven new liner services in the first half of 2019 make it obvious that the port of Hamburg has gained in attractiveness for shipping and shippers," said Axel Mattern, joint CEO of Port of Hamburg Marketing.
Several of those new services are operated by compatriot Hapag-Lloyd, the carrier having decided to relocate a large part of its North Atlantic trade from Bremerhaven to Hamburg.
Announcing the transfer of its North Atlantic hub, Hapag-Lloyd said the port was set to become "much more attractive for customers" after the Elbe deepening project was complete.
"The world's largest containerships will be able to reach the city of Hamburg with virtually no limitations," said Hapag-Lloyd executive board member, Maximilian Rothkopf.
Meanwhile, Mr Mattern noted that the port had been able to "grow more rapidly" than its peers in the first six months.
"Even in a generally tough situation on competition, and with traffic on the Elbe still subject to restrictions, Hamburg is making up ground and gaining market share," he said.
The Elbe deepening project finally got under way last month, following 13 years of battling through the courts. The two-year operation involves dredging the lower and outer sections of the river to a tide-independent depth of 13.5 metres and the construction of a 385-metre passing point for vessels.
It has been estimated that ultra-large container vessels (ULCVs) calling at Hamburg will be able to exchange an extra 1,800 teu per visit, due to the easing of draught restrictions.
As ULCVs have increasingly become the norm on the Asia-Europe tradelane, carriers have been often been unable to achieve the maximum unit cost savings on loops that include a Hamburg call, due to the tidal restrictions, and have been obliged to either sail light from the port or, frustratingly for the line and shippers, sacrifice export loads at a preceding terminal.
During the first half of the year, Hamburg handled 3,046 containerships, an increase of 3.7% year on year – 89 were ULCVs of 18,000 teu or above, more than a third more than the year before.
A spin-off from Hamburg's new liner services was a jump of 5.5% in transhipment feeder business, to 1.7m teu, and an 8.7% leap in seaport-hinterland traffic, to 2.9m teu.
And the port's marketing team say they are more optimistic than their rivals at Rotterdam, who expect a weakening of growth in the second half of the year, due to global uncertainties. The Hamburg team anticipates an expansion of between 5% and 6% in container handling volume.