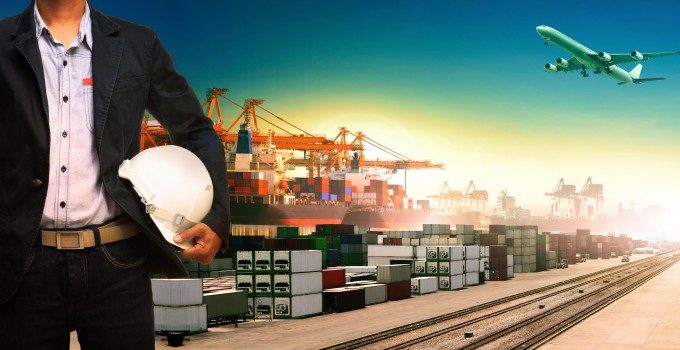 Enormous savings in carbon dioxide emissions can be made by switching from air to sea freight, as well as lower freight costs, but for several perishable segments the sheer difference in speed continues to make shipping by sea uneconomic.
Describing the trade in cut flowers from Ecuador to Europe, Anton Bril, trade services manager for the Dutch Association for Wholesalers in Florticulture said: "A 10-tonne consignment of roses represents one 40ft container. To ship from Ecuador to Europe generates 3,500kg of CO2, whereas if you transport the same volume by air it generates 65,000kg of CO2.
"We can make an enormous environmental gain by trying to shift some of the best quality roses to vessels.
The trade, which consists of large volumes of high-quality roses, is worth just under €500m per year.
However, while Ecuador and Colombia are larger flower producers, the main sourcing location for Dutch traders remains Kenya. The Netherlands imported about €160m of cut flowers from the country in 2010, according to Mr Bril, and the focus on shifting the cargo from air to sea has fallen on this trade is recent years.
In 2011, the trade was just shy of the 120,000 tonnes mark, which could theoretically be carried in 12,000 45ft boxes.
"Compared with the fruit industry it is small volumes, but if we could transport 40% of the volumes that are currently airfreighted then that would equate to 100 containers weekly," he said.
Currently, air freighting 10 tonnes of the flowers from Nairobi to Holland emits 43,500kg of CO2, compared to 5,500kg via sea.
And despite a number of stories that have run about the burgeoning interest in sea freight transport of cut flowers, considerable challenges remain. Mr Bril said that air exports of cut flowers from Kenya to the Netherlands continue to dominate due to the speed of the mode.
"Nairobi is a very well organised airport, the paperwork is done within 24 hours, the operations are well organised, and the challenge is the sea corridor, where getting the paperwork prepared can take up to three days.
"The port is badly organised and badly planned. It can sometimes take up to 36 days to ship from Mombasa to Rotterdam – a transit time that might be ok for frozen meat but is impossible for roses.
He explained that at the right temperatures roses could last for four weeks, before quality began to become seriously affected.
"If this could come down to 25 days then it would be competitive," he said.
In comparison, a transit time of 14-16 days exists from Cape Town to Rotterdam [The Netherlands imported nearly €15m of cut flowers in 2012 from South Africa]; a 12-14-day transit time from Colombia to Rotterdam; and 18 days from Ecuador to the Dutch hub.
Another problem for sea freight out of Kenya was the lack of shipping options – either via container feeders from the Middle Eastern transhipment hub of Salalah and then onto the main westbound Asia-Europe deepsea services offered by Maersk and MSC; or using Messina Line's con-ro service between East Africa and the Med ports of Genoa, Marseilles and Barcelona.
The option via Salalah is again beset by the issue of transit time. "The Maersk schedule is 26 days to Felixstowe and 29 to Rotterdam, however in practice it is five days longer and in the worst-case scenario, which unfortunately happens, it can be well over 40 days.
"In that situation the roses are ruined and you are throwing away €80,000, which is quite a lot of money."
One area he said savings could be made was at Salalah, where the containers generally wait for five days for the deep sea connection to Europe. "If that could be reduced to one or two days that would be a great improvement and another step to making this project work."
The Messina Lines service is considerably faster, at 18 to 21 days to Barcelona, but he said there were logistical challenges getting the cargo from Spain up to Holland.
Ironically, the quality of the storage conditions in reefer containers is considerably better than aircraft holds, but roses that took three days to reach Dutch consignees could be stored at 10C, and still be in good enough condition to be sold.
As a result of these challenges, and yet motivated to continue trying to form a maritime cold chain out of Kenya, Mr Bril said VGB had begun developing risk management services for sea freight.