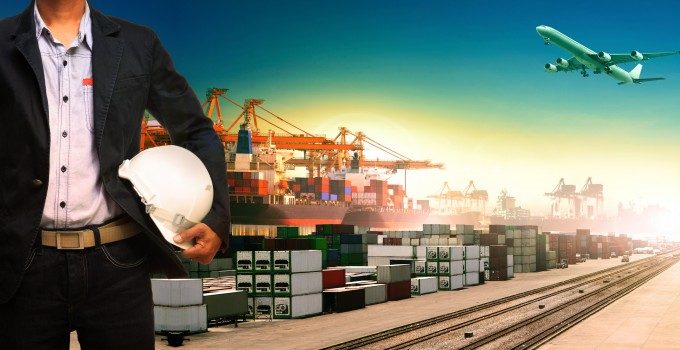 Swiss 3PL Panalpina yesterday reached agreement to acquire a majority stake in Kenyan air freight forwarder Airflo from parent company Dutch Flower Group (DFG) for an undisclosed amount.
The deal means Panalpina is set to significantly increase its share of Kenya's air freight market – it is the country's second largest air freight forwarder, specialising in exports of fresh cut flowers, plant cuttings and vegetables, with a focus on the Netherlands and UK, and organises around 1,500 temperature-controlled shipments per week out of Kenya, equating to more than 40,000 tonnes annually of fresh cut flowers, especially roses.
DFG comprises some 30 companies which focus on sourcing and trading flowers from its base in Aalsmeer, and indicated the Airflo disposal – the company is the logistics operations in its portfolio – was a result of focusing on its core operations.
DFG chief executive Marco van Zijverden said: "Our core business is the global trade of fresh cut flowers and plants. We have therefore decided to divest a majority share in Airflo.
"However, managing the cool chain for fresh cut flowers is a crucial component of our success. By going together with a strong global player such as Panalpina, we can ensure that all customers – growers, importers and retailers – will continue to receive the quality service that they are used to. We will further strengthen the supply chain and benefit from Panalpina's global expertise."
Panalpina fully entered the Kenyan market at the beginning of this year when it opened an office in Nairobi; following the opening of new perishables facilities in a number of European countries in 2014.
Meanwhile, fresh cut flowers accounted for more than 60% of Kenya's total air freight exports in 2014, and it is expected to continue to expand, despite efforts in some quarters to transfer part of this market to sea freight, as previously reported in The Coolstar.
Colin Wells, global head specialty vertical perishables at Panalpina, said: "Kenya's flower business is literally flourishing, with expected annual export growth rates of around 5%. While it is seasonal, it is also characterised by substantial air freight volumes on routes from South to North, counterbalancing the flow of dry cargo, which is typically flown the other way."
Airflo's Kenyan services include quality control after products have been delivered to its Nairobi warehouse by growers, palletising and delivering shipments to its ground handling agent at Jomo Kenyatta International Airport. It also coordinates its shipments with airlines and organises customs clearance at Amsterdam Airport Schiphol and onward distribution.