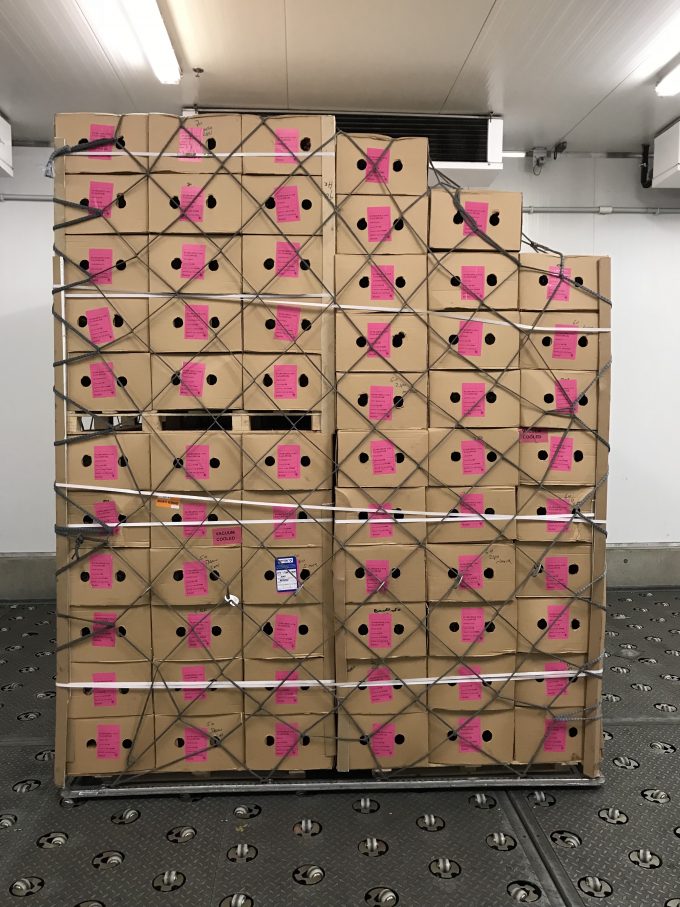 Some 15% more flowers can be loaded onto an airline pallet following the development of the Flowerbox, a standardised box and pallet.
The Holland Flower Alliance (HFA) has completed a two-month trial on Nairobi-Amsterdam using the Flowerbox, which results in greater efficiencies. The trial was supported by Schiphol, a member of the HFA, along with KLM Cargo and Royal FloraHolland.
This year, Kenya was one of the last flower exporting countries to see charges for flower shipments change from actual weight to volume, a move Panalpina described as "dramatic", adding "huge costs to shipping".
"Other flower-producing countries such as Colombia had seen this change many years ago," noted Colin Wells, Panalpina's global head of industry vertical perishables. "Kenya was one of the last bastions where the carriers were more forgiving.
"But as we have all seen, carriers have been placed under pressure to increase yields and maximise payloads. Growers and importers are now exposed to the reality of volumetric charges, which places great pressure on already fragile margins."
The Flowerbox project aimed to reduce unused space between flower boxes and pallets on shipments by introducing a standardised size, and to increase sustainability in the supply chain. As a result, aircraft capacity is better used.
"The initial trial was very successful with a 15% increase of weight on airline pallets and boxes on the Nairobi to Amsterdam route," said Christo van der Meer, senior consultant supply chain innovation at Royal FloraHolland.
"The results show that with the use of the Ideal Flowerbox we are able to optimise the aircraft's load factor, which is beneficial for a sustainable and efficient operation."
The HFA is now considering other routes to test in 2019.
Panalpina has also been trying to minimise the impact of the change to charges. Earlier this month it opened an extension to its Nairobi facility in a bid to cut overall costs for its customers. It now boasts dedicated loading bays for skidded or palletised cargo, as well as "separate cold rooms to manage specific temperature requirements for products such as cuttings, with 11 loading docks, racking that maximises vital floor space, and multiple vacuum coolers".
Mr Wells added: "By investing not only in infrastructure, but also processes around skidding, we have reduced the traditional multiple points of handling, minimising the impact of volumetric charging, and better maintaining the integrity of the product.
"All of this results in a more transparent and cost-sensitive environment that also allows us to successfully navigate the different peaks."