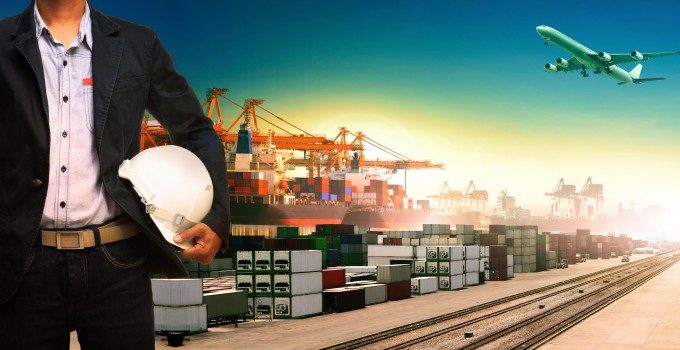 The across-the-board container reefer general rate increase introduced earlier this year effectively scuppered plans of Ethiopian perishable exporters to switch from air to sea freight.
In a speech at this year's Cool Logistics Africa conference in Cape Town, Jan Prins, director of Ethiopian farm operator Jittu Horticulture, which is the country's largest vegetable, rose and strawberry exporter, said that geography had both blessed and cursed the country.
Although in most people's minds it is most famous for a devastating series of famines that afflicted millions, Mr Prins said that the reality is that it is an extremely fertile country with a plentiful supply of water. However, he added, its landlocked status means it is forced to use one of the most expensive ports in the world – Djibouti.
The five farms operated by Jittu are located some 1,000km from Djibouti, but alternative ports in Eritrea, Somalia, Sudan and Kenya remain unaccessible for a variety of reasons, and mean that air freight is the most cost-effective method of getting its fruit, vegetables and flowers to consumer markets in Europe and the Middle East.
"It is a landlocked country which is designed to produce. Ethiopia has a tremendous potential for production – there is plenty of water and there are a variety of micro-climates suitable for different crops. It can more than feed its own population and can also be a major supplier of the surrounding countries and from that perspective the potential is almost limitless," he said, but added that in almost every adjoining country there are "trade barriers, security issues and flooded roads".
Mr Prins said: "Somalia is almost impossible because of the security, and infrastructure doesn't allow the stable transport of perishables. Kenya might be possible in the future, while Eritrea won't be possible for about 100 years. In South Sudan there are flooded areas for eight months of the year, so that is also impossible, which means the only way we can access the Red Sea is through Djibouti."
The company experimented with shipping via sea freight to its Middle Eastern markets but found the freight costs prohibitively high.
"We have some experience with sea freight. We did some reefer containers to Jeddah in Saudi Arabia and Dubai, but we stopped it because it is simply too expensive. If you have tomatoes, where you can load 20 tonnes in a 40ft reefer, then there are still differences [between air and sea] in transport costs. But if you go to commodities such as iceberg lettuces or capsicum, then the freight costs are almost the same as air freight," he said.
However, that did not deter it from trying to develop a sea freight route into Europe, but he said it had to be abandoned when container lines began pushing through the general rate increase earlier this year.
"Sea freight to Europe is even more difficult – transit times are long; port handling charges and road transport costs make it very difficult to be competitive with items that should be transported by sea freight. Ethiopia is suited to produce bananas, pineapple, papayas and mangoes but you simply cannot compete with other countries because of the transport cost.
"We looked at how to make sea transport affordable by bringing in empty reefer containers loaded with dry cargo, and using them for apple exports and transporting the cargo ourselves, which would have reduced our cost by $1,500-2,000. We were planning to go ahead with that investment until the shipping lines increased their reefer rates and destroyed the whole benefit of doing it," he said.
But it is not just container rates which block the development of sea freight traffic. Terrible landside connections are as much of a hindrance, and he said that 60% of the cost of transporting a reefer from the Jittu farms to Dubai is incurred before it is even loaded onto the vessel.
"Before the GRI it cost $8,000 to get a 40ft reefer to Dubai; now it is around $9,000. You can load 11,000kg of cherry tomatoes in a 40ft, or 9,000kg of capsicum, and the air freight rate to Dubai at the moment is less that $1 per kg," he said.
Other challenges he identified were the limited frequency of sailings out of Djibouti, very high port handling charges in Djibouti itself and the low volume of reefers coming into Ethiopia.
Anton Bril, manager of trade services from the Dutch Association of Wholesalers in Florticultural Products (VGB), compared the difference in costs between air freight and sea freight out of Kenya: "It is 50% cheaper to ship out of Mombasa than using air freight. However, when you take into account the land transport costs and the costs of repositioning the empty containers and other factors the difference is 25-30%, and when we further take into account the higher risks of delays and congestion at the port, where one out of five-to-seven containers is likely to have its cargo destroyed because of these delays, then the price difference is further reduced to a point where there is almost no difference, and you might as well take the aircraft. Sea transport is not that cheap."
As a result, Jittu has little option but to use Ethiopian Airlines' services, he said.
"Ethiopian Airlines is quite an arrogant organisation, in my opinion, and I don't think it will change its position. It will keep its monopoly position. In principle, that doesn't matter as long as it continues to expand its fleet, continues to improve its cargo handling processes and invests in infrastructure at the airport.
"It has a good network but its limitation is that cargo space for perishables it not always there. The negative part is that there are also limited opportunities for other airlines to come in – it is a kind of monopolistic situation."
He said the company has been looking at arranging aircraft charters but "because of the monopoly position of Ethiopian Airlines that is quite a challenge".
It is currently shipping 200 tonnes a week on both cargo and passenger planes.
"Landing costs for our products remains a big challenge for us to be able to expand the operation and for the whole country to expand fruit and vegetable exports," he said.