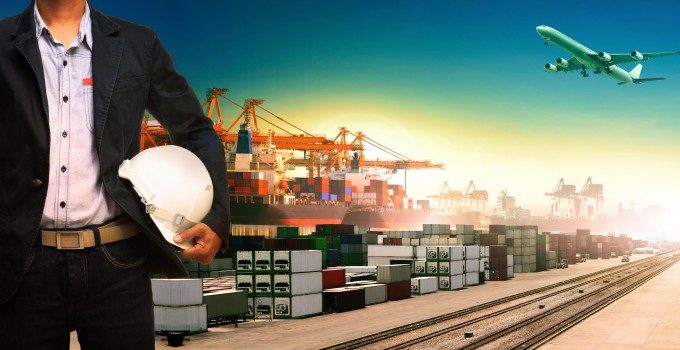 The shake-up in the UK airports industry took another turn today when Peel Group acquired full ownership of Liverpool John Lennon Airport.
The group, which owns Peel Ports and Peel Logistics, added Vantage Airports UK's 65% shareholding to its own 35% stake and will make the airport part of its Ocean Gateway project.
The news comes as the future of Manston Airport in Kent continues to hang in the balance.
A meeting has been set for this weekend to examine the prospects of a community buyout of the airport, which until recently hosted Saudia Cargo's UK freighter services.
The UK's airport business, set to be debated at next week's Multimodal event in Birmingham by representatives from Dnata, Manchester Airports Group and Emirates, is in some disarray. With long-term hub capacity not to be discussed after the next general election, and a handful of regional airports struggling to stay afloat in the meantime, prospects look challenging.
Manston is a good case in point. Bought for £1 by businesswoman Anne Gloag last November, locals suspected that the ultimate intention was to cease investment, close it down and sell to a property developer.
However, strong local opposition has led to an extension to the deadline for closure and a potential community buyout of the airport, which has the UK's fourth-longest runway. The hope is to take cargo traffic from Gatwick and Heathrow.
While UK shippers have called for regional investment in air freight, March didn't provide any good cargo figures.
Stansted – vying for the position of London's freight airport – saw cargo decline 8.6%, compared with the same month in 2013 – down from 19,155 to 17,510 tonnes. The moving annual total fell 4.3%. And London Gatwick saw cargo volumes fall 11.9% year-on-year in March.
Two airports however, bucked the trend: Heathrow saw cargo volumes rise 4%, while Doncaster Sheffield Airport saw a 23% rise in freight in the past 12 months, admittedly from a very low base.
Peel Group's Ocean Gateway project, a 50-year investment strategy to boost north-west England, "represents an internationally significant programme of private sector investment in transport and logistics", according to a report by AMION Consulting.
Meanwhile, the John Lennon Airport master plan reveals a proposal to create synergies with the port of Liverpool to create a "SuperPort" and develop "an enhanced world cargo market".
But with freight figures failing to show any significant upturn and increasingly tough competition from East Midlands Airport, which has announced a desire to increase cargo volumes to 1.2m tonnes annually; Manston, which hopes to capture the south-east freight market; and Stansted's freight hub ambitions, it is not clear where the volumes for all these airports will be coming from.
London Heathrow, meanwhile, the UK's biggest freight airport, has yet to form a cargo strategy ahead of the next submission to the Airport Commission in May.
Multimodal's UK airports debate will be held at the NEC, Birmingham, on April 30 and will follow a session on the importance of air freight to the UK economy. It is free to attend.