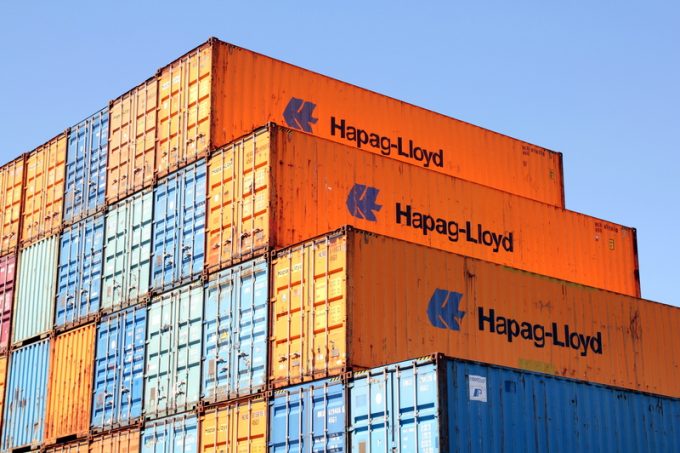 Container freight rates on the major east-west deepsea trades are beginning to lift as the peak season begins and price hikes scheduled for next week make their presence felt in the market.
Today's Shanghai Containerised Freight Index (SCFI), a basket of rates quoted for the forthcoming week, saw its composite rate today up 8.8% week on week, with increases seen on almost every trade it tracks.
The rate on the Shanghai-North Europe grew 7.3% this week to finish at $926 per teu, compared with $863 per teu last week, as the trade edges towards the psychologically key $1,000 per teu point.
Meanwhile, the Shanghai-Mediterranean component showed the weakest growth, 2.8%, to finish the week at $893 per teu.
The transpacific trades to both the east and west coasts of North America saw a continuation of several weeks of strong price growth: into the US west coast up 16.4% to $1,877 per feu; and the Shanghai-US east coast trade up 7.4% to $2,846 per feu.
And carriers seem increasingly bullish on further increases. Today, Hapag-Lloyd announced a general rate increase of $700 per feu to both west and east coast ports for 1 September.
For this week, Drewry's World Container Index (WCI) recorded a rate of $1,653 per feu for the transpacific trade into Los Angeles – a moderate increase of 1% week on week but some 36% higher than the same week in 2017. Analysts expect rates to increase further next week.
The problem for carriers is that the increase in freight rates is unfortunately being accompanied by increasing fuel costs. CMA CGM announced yesterday it would maintain its emergency bunker surcharge of $55 per teu on global shipments until further notice.
According to bunker data gathered by Platts, prices for IFO 380 heavy fuel oil on the Asia-Europe, Asia-US east coast and transpacific trades are all above their price last year.
Platts said: "The bunker fuel surcharge situation continues to be unresolved for all parties as the container industry try to find a robust mechanism to use. The North Asia to North Continent Platts Bunker Charge, PBC1, has fluctuated throughout, but overall has increased nearly $9 since June 19 to $292.94 per feu on July 24."