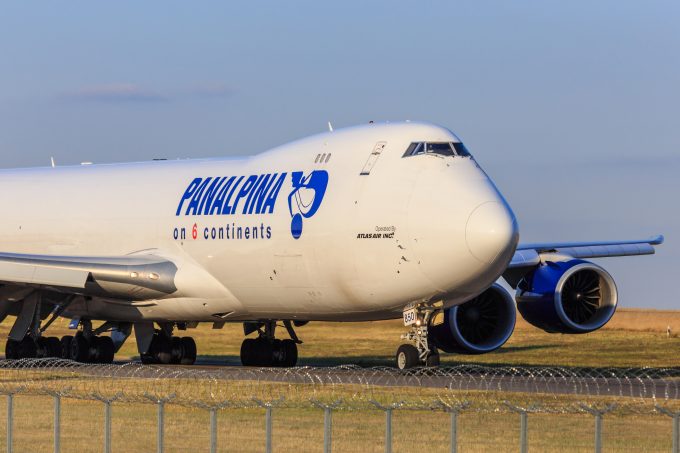 Swiss 3PL Panalpina, currently the subject of intense merger and acquisition scrutiny, today posted double-digit increases in profits for 2018.
Revenues passed the Sfr6bn mark, up from Sfr5.5bn in 20017, while reported ebit grew 15% to reach Sfr118.4m, compared with Sfr103.3m the year before.
The ebit-to-gross-profit margin stood at 7.9%, up from 7.4%.
The results came on the back of rising air freight volumes and higher profitability in its ocean freight business – "another year with a very dynamic market environment," said chief executive Stefan Karlen.
"Air freight growth rates were strongest in the first quarter of the year, but markets slowed down in the following quarters. The softer-than-expected peak season meant we could not pass on the higher procurement costs to our customers."
Air freight volumes went past the million-tonne mark for the first time, growing 4% to reach 1,038,678 tonnes.
However, reported ebit for air freight decreased from Sfr110.3m to Sfr108.2m, and the division's ebit-to-gross-profit margin was 15.2% compared with 17.3% a year before.
"In ocean freight, we improved ebit with every quarter, and even though a small loss still resulted for the full year, we achieved the turnaround," Mr Karlen said.
The company's ocean freight volumes decreased 2% to 1,484,114 teu, but it saw gross profit per teu grow by 7% to Sfr301, and although it posted an ebit loss in the first quarter of 2018, which was followed by three profitable quarters, the year-end was an ebit loss for the full year of Sfr1.8m, compared with 2017's loss of Sfr15.1m.
Its contract logistics operation posted an ebit of Sfr11.9m, compared to Sfr8.1m last year.
Mr Karlen made no mention of the ongoing battle for control of the company and preferred to focus on its internal developments.
"We have put in place a scalable operational platform and organisation, and are now eager to push for accelerated, substantial organic and external growth.
"In 2019, we will even further increase our customer focus. The highlight will be the launch of the new portal that fully digitalises our customer offerings in a modern, engaging manner.
"In the long term, this portal will enable our customers to manage their supply chain needs proactively in a self-service mode and facilitate an automated and fully integrated customer journey with personalised supply chain tools," he said.