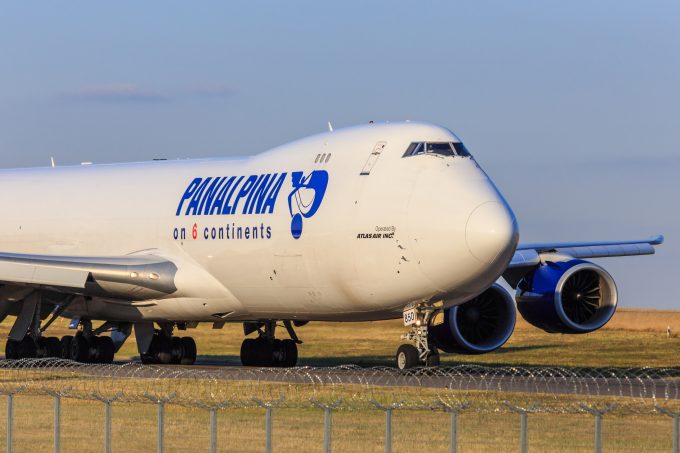 Faced with a repeat of last year's air freight peak season pandemonium, forwarders and shippers are taking steps to avert such a scenario.
But it will take better alignment of all parties and a clean execution to get there, warned Lucas Kuehner, global head of air freight at Panalpina.
According to Mr Kuehner, Panalpina managed to avoid major problems in the 2017 peak season; the company was one of the first to sound the alarm about the impending capacity crunch, lined up additional lift and advised clients to make changes in their preparations and their RFQs.
"It was a successful approach. We were able to execute on our commitment," Mr Kuehner recalled.
However, he is not convinced that the same tactics would succeed in the months ahead.
"This year is going to be challenging," he predicted. "We also know it's going to be different. Applying the same recipe is not necessarily going to work."
Problems on the ground are likely to surface again. Mr Kuehner recalled the delays at Frankfurt, which was struggling to cope with the surge in volume, and warned that such issues would probably happen again this autumn.
Securing lift has already become more difficult. Capacity additions continue to lag the growth in volumes, and more freighters have been tied up in contracts for dedicated flights for large forwarders. Moreover, airlines have been reluctant to sign up their space early, sensing an opportunity to achieve better prices in the ad hoc market down the road.
Mr Kuehner observes that carriers have reduced the level of pre-sold capacity at decent rates. At the same time, there are question marks over how lift will pan out in different markets, as carriers have kept their routing plans close to their chest.
"The question is: how will they deploy the aircraft?" Mr Kuehner said.
Once again, co-operation with shippers will be vital, with an emphasis on early identification of flows and lift requirements. It helps that shippers are adopting a more collaborative approach, Mr Kuehner said. Clients seem less bent on shaving another five or ten cents off a rate and are showing a more strategic view to secure capacity.
"We are becoming a strategic element in their supply chain," he added. "Where time to market is critical, you have to be able to execute, not promise, and then the cargo gets stuck for three days in someone's warehouse."
This has ramifications for the way Panalpina wants to work with airlines, he said.
"Our job is to translate the shipper's requirements to the carrier." Mr Kuehner said.
He pointed to situations where flights were overbooked and some cargo had to be left behind. Instead of deciding on the basis of what is easier to offload, carriers should go by which freight is of greater importance to the shipper's supply chain.
"We need better understanding of shippers' needs. The old style is no longer suitable," he said.
Airlines understand these issues, but it is challenging for them to drive this down to the level of execution, he continued. One problem is the handling of the cargo at destination, which may well be performed by a third party. The selection of that handler may well be driven by factors other than performance.
"There is a negative impact if the procurement department switches handlers for two cents [in savings]," said Mr Kuehner.
Operational execution was crucial last year to navigate the peak season, he noted.
"Execution is the battle that has to be won," he stressed.