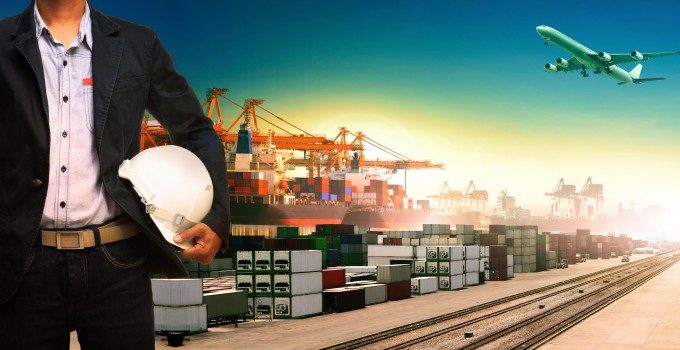 There's not much time. The industry needs to act now, in fact. Overcapacity could easily reach crisis levels if carriers don't start to adjust.
So says Air Cargo Management Group (ACMG) in its latest research. It's not – as the group admitted – the most infallible research as it relies on industry growth forecasts. And if forecasts were accurate and available the industry would be in a wholly different position.
But using a modest growth level of 3% as a basis, (based on the past relationship between traffic and world GDP, and GDP forecasts), and looking at the freighters expected to come on stream (213 widebodies are on order, leading to capacity growth of 5%) it looks as if there will be 9% excess main-deck capacity in the market by 2016. ACMG thinks "there is a significant, although not yet critical risk of near-term main-deck freighter overcapacity".
ACMG suggests that if there is low demand growth, airlines need to exert capacity discipline now, which will enable them to absorb some 85% of the order backlog, while slowing passenger-to-freighter conversions and increasing retirement. If, on the other hand, there is low demand and carriers don't act, there will be "distressed" aircraft retirements.
"The industry is rapidly approaching that point. Act now, or face distressed capacity reduction," said Alan Hedge, research director.
Of course, these figures relate to widebody freighters. The biggest concern for freighter operators will be the number of widebody passenger aircraft – most notably in the Middle East. One source says: "I really think the all-cargo airlines are in a permanent circle of decline. I'm just amazed at how the likes of 777 passenger aircraft are changing the game."
ACMG agrees. "The influx of belly space from deliveries of large numbers of widebody passenger aircraft in the next few years will only exacerbate the overcapacity problem and make the main-deck freighter value proposition more difficult."
So does this mean the end for all-cargo carriers?
Earlier this year, head of airfreight at a major forwarder told The Loadstar: "Part of our carrier policy is to prefer cooperating with airlines with a scheduled freighter fleet. But we tend to prefer airlines running passenger and freighter activities in parallel, as they have a wider network and a higher frequency.
"I personally believe that the mixed business model, meaning strong cargo activities with freighters, plus strong passenger activities, is the more sustainable one. For all-cargo carriers, it is extremely difficult to compensate market fluctuations, as we are facing in China. Jade and Cargoitalia are perfect examples, while carriers with a mixed business model, like Cathay, Lufthansa, Korean or Singapore Airlines, are managing the difficult economic environment better. So I have my concerns about whether in the long run, all-cargo carriers can survive. As opportunistic niche players yes, but with a global coverage – very difficult."
Ram Menen, divisional senior VP, Emirates SkyCargo, agrees that life will be difficult for all-cargo carriers.
"We are certainly going through challenging times," he says. "There will always be pure cargo carriers, but perhaps as niche players, in regional markets. Internationally they will have some challenges. Emirates, Lufthansa, Air France and so on will still use freighters for strategic distribution. For us freighters are supplemental capability. For pure cargo operators in some regions they will have their own challenges. Some will get creative and survive – Cargolux is now getting belly distribution through Qatar for instance. But there are a lot of widebodies coming in and flying longer distances."
ACMG's Bob Dahl made the point that cargo is the sole revenue source for a freighter, and fuel costs now account for about 50% of operations, again driving down profitability.
Menen also believes that demand will remain weak. "We thought it would pick up in the last two quarters," he says. "But the market is not looking good at all."
So low demand looks like it is here to stay for a while at least. Add that to a lot of capacity coming on stream and things aren't looking healthy. So what will the affect on yields be?
"We didn't look at yields, but we did look at the sensitivity of load factors if overcapacity prevails," said ACMG in a teleconference. Taking into account widebody passenger aircraft, "the affect on load factors is significant. There will be lower yields or lower load factors, and this could lead to painful or devastating profitability."
And the ultimate affect of that? "The bankruptcy of more all-cargo carriers, and exit from the main-deck freighter business of some combination airlines," says ACMG.
Watch this space.