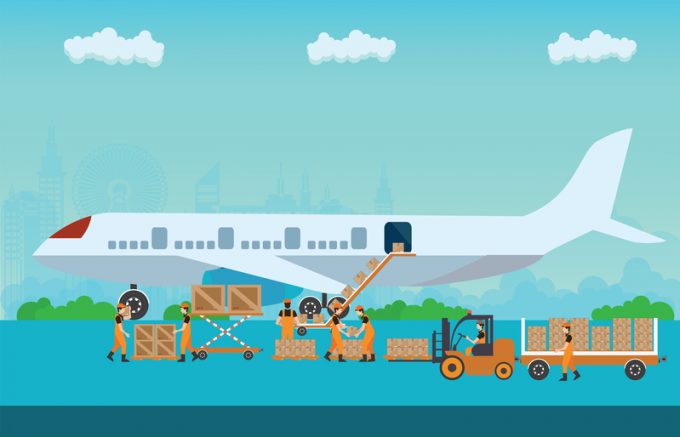 Supply chain shocks aside, the last two weeks of March saw air freight stabilise, with just single digit fluctuations in rates.
But, as anticipated, forwarders have reported sky-high charter rates in response to the Ever Given Suez crisis.
"Charter prices are going through the roof for the coming two weeks, capacity seems scarce and, indeed, some shippers have reached out to us for alternative solutions via air," said one forwarder specialising in Asia-Europe.
The potential modal shift triggered by Suez is also nudging change in future prices, according to Peter Stallion, head of air and containers for Freight Investor Services, which examines forward demand.
"The big change is attempted sea to air conversion, a result of congestion at the Suez Canal delaying cargo. What were straightforward cargo schedules will become time-critical and start to move via aircraft charter.
"The nature of the index (with a delay of one week) means we haven't really seen a responding impact in the index prices on any of the routes. However, looking forward, into April and May, we've seen corresponding buy interest pushing up Asia to Europe prices."
Meanwhile, retail inventories are at near-record lows, explained Bruce Chan, vice president global logistics at Stifel, while US stimulus cheques are likely to "supercharge retail demand flows on eastbound transpacific routes".
He added: "And progressive re-opening and vaccination in the US could drive activity in the realm of pharmaceuticals and even fresh foods.
"But among the common airfreight commodity classes, we think hi-tech and e-commerce-related shipments are leading the way."
The promise of vaccinations is also propelling future prices downwards, said Mr Stallion, who said the third- and fourth-quarter transatlantic prices were beginning to "collapse" in anticipation of higher passenger volumes and therefore higher capacity. Passenger volumes will become a "core indicator" for air freight, he explained.
So, what are passenger carriers thinking?
Lisa Oxentine, MD cargo sales for American Airlines Cargo, told The Loadstar: "We have been very pleased with the recovery of our passenger business, and will look at every opportunity to grow that network as much as we can.
"Our passenger schedule for the summer is already significantly larger than spring and, as passenger travel demand returns, we will continue to add more flights and network solutions –  including new services to Tel Aviv, Santiago and Seattle, to name just a few. "
A spokesperson for United Cargo added: "We would hope for some sort of normalisation towards the end of 2021, but understand that it will take time for travel to return to something similar to what we knew before.
"We expect cargo to remain in high demand, mainly driven by less capacity in the market.  We will continue to evaluate our passenger and cargo-only flight schedule and make regular schedule adjustments throughout 2021 to optimise our global network and fleet."
Until passenger travel resumes in full, however, the lack of capacity will continue to exacerbate volatility.
Mr Chan said: "We expect volatility in global air cargo spot rates to be amplified by the structural lack of capacity created by the void of widebody belly capacity in the marketplace. That goes for both expected seasonal volatility, and the seemingly endless string of exogenous supply chain shocks.
"On the cargo side, the pace of conversions and incremental freighter deliveries have helped to augment global capacity, but they can only move so fast, in our view.
"Global freight capacity is almost universally scarce right now, across geographies and across modes, in our view, which further reduces optionality for shippers."