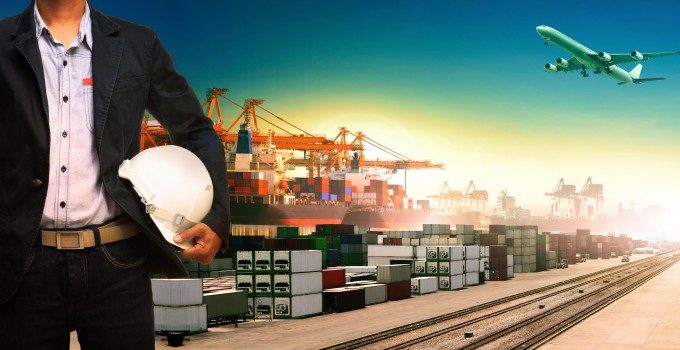 Assumptions that African economies are weak and that the continent's ports are in a poor state are in stark contrast to the rapid and irreversible economic progress made on the continent, delegates at TOC Container Supply Chain in Rotterdam were told. While the economic situation in Europe remains poor, GDP and trade growth in Africa and in northeast Asia continue to grow faster than ever.
Colin de Souza, MOL's VP north south trades management Europe, explained that the persistent observation that Africa is a poor continent is determined by the fact that not many countries focus on the opportunities available, such as trade in raw materials and other commodities.
"There are improvements on all fronts," de Souza said, adding that there is still need for further infrastructure improvements in the hinterland of several ports. He noted that the ports of Maputo (Mozambique), Port Said, and the deepwater South African port of Ngquara are among the most efficient ports on the continent.
A key to success lies in teaming up with companies with the same goal, whether they are customers or other stakeholders, Mr de Souza told delegates. Monitoring regional key performing indicators helps inform proper business decisions. "However, nothing ventured, nothing gained," he concluded.
The same applies when doing business in north-east Asia, and the Port of Busan in particular. Busan Port Authority president Lim Ki-tack sketched out the rapid growth of imports and exports of the world's fifth largest container port and the largest transhipment port in northeast Asia. The port's throughput is more than 16m teu, annually, and is expected to rise. Busan New Port's construction of 22 additional berths is expected to be completed between 2018 and 2020, giving it 15m teu of additional capacity. Busan performs well as a hub port, with many connections with sister ports in China and Japan.
Consultants Christian Blauert of HPMport, and Mike Garratt of MDS Transmodal, pointed at other, less well-known port connections such as the Trans-Siberian route between Yuzhnouralsk and Chelyabinsk. Infrastructural developments there, which include shunting yards, container terminals and warehouses, will help bolster the region. China aims to improve hinterland connections, and to develop trade and industry in specific regions.
Mr Garratt noted that the Asia-Europe trades are still in decline, shown by a fall in commodities volumes and container traffic. "Oversupply is likely to lead to falling rates, despite the withdrawal of some ships," he said, adding that there is a danger of port capacity oversupply in the North Sea area, driven by the need to cater to the largest vessels.