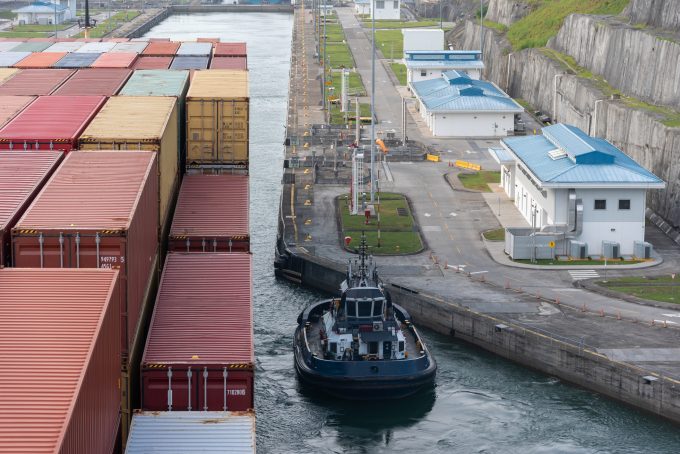 An OOCL vessel involved in a near-miss incident while under tow through the Panama Canal may face a 'disruption charge', a new tariff which came into force this year.
The Panama Canal Authority (ACP) introduced the controversial new charge for vessels disrupting canal operations, and it varies by ship size, the largest neopanamax vessels facing a $250,000 fee in the event of a serious incident.
The scope of offences includes mechanical issues that cause a vessel to lose propulsion and block the canal, as well as navigational errors which could lead to a collision.
In one example, there is a hair-raising video of what appears to be an OOCL vessel nearly crushing one of the tugs situated at its bow against the lock doors on Sunday, circulated on social media with the caption, "surely someone will be fired today in ACP".
Some hours later, ACP issued an incident report, confirming no one had been hurt.
Also, over the weekend, Liberia-flagged containership MSC Istanbul suffered a breakdown going north through the Suez Canal, necessitating four tugs to move it, causing some vessels to be diverted.
"All ships coming from the north have normally passed, and navigation from the south also proceeded normally after the ships were diverted from the western to the eastern channel," the Suez Canal Authority (SCA) said.
The damages from a canal blockage can exceed Panama's new charges by many orders of magnitude: Evergreen's final bill in the wake of the Ever Given incident was reported to be $550m, while the total economic footprint exceeded $10bn a day, according to some estimates.
Blockages on this scale are less likely to occur in the Panama Canal, thanks to its geography of fewer sweeping curves and wider turning basins. Plus, vessels are generally accompanied by tugs.