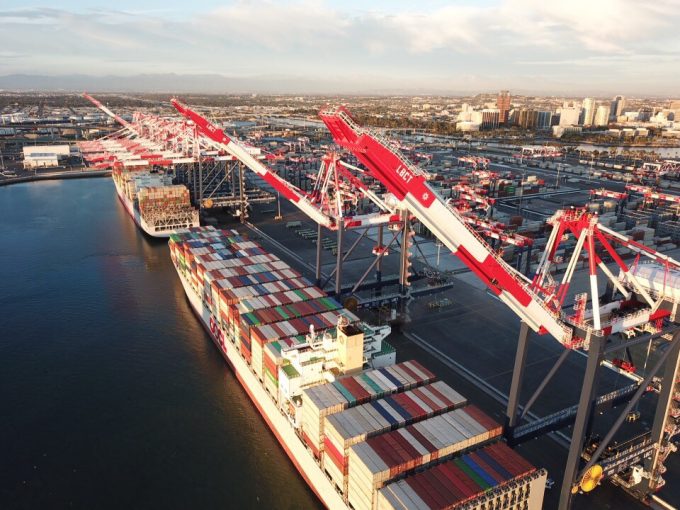 OOCL has agreed to sell its state-of-the-art Long Beach Container Terminal (LBCT) to a group of institutional investors led by Australia's Macquarie Infrastructure Partners (MIP) for $1.78bn – less than the reported $2bn it cost to build.
The sale is the final condition for Cosco's takeover of OOCL: last year, the US departments of Homeland Security and Justice decreed the terminal must be divested from the Cosco/OOCL portfolio for the purchase to win government approval.
As part of the agreement, OOCL has entered into a 20-year stevedoring and terminal services agreement with LBCT that will see the facility continue to serve Ocean Alliance transpacific calls.
Andy Tung, co-chief executive of OOCL, said: "Over the past 30 years, we have developed Long Beach Container Terminal into the safest, most efficient and lowest-emission terminal in the United States.
"We are confident of its future prospects under the ownership of MIP and its co-investors, and we look forward to being a long-term strategic customer."
The deal will see MIP expand its portfolio of box terminals – it is currently invested in Maher Terminal, NYK Ports and Penn Terminals in the US; Pusan New Port in South Korea; and terminals in Nanjing and Tianjin in China, recently exiting the Polish terminal of DCT Gdansk.
MIP chief executive Karl Kuchel said: "We are pleased to acquire LBCT, a premier terminal in the largest port complex in North America, a gateway for transpacific trade. This transaction marks another key milestone in our relationship with OOIL and we greatly appreciate their significant long-term customer commitment to LBCT.
"We look forward to partnering with the port of Long Beach and the management team to ensure that LBCT delivers high-quality service to OOCL and our other customers.
"We are also committed to completing the current expansion of LBCT by 2022, which will significantly increase the capacity of the terminal."