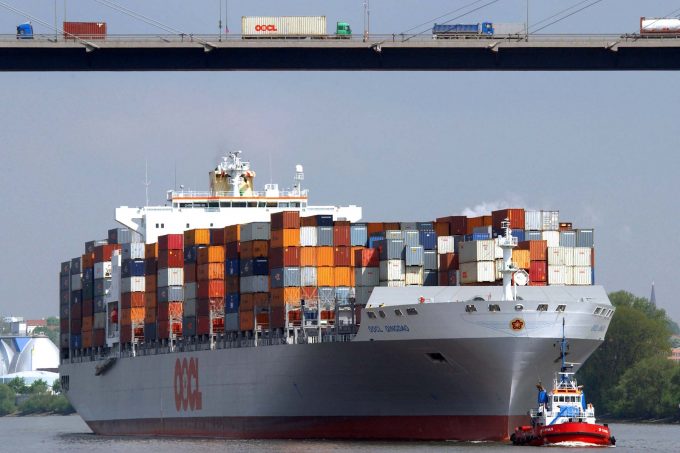 Ocean carriers are focusing on better schedule reliability and faster sailing times as selling points to differentiate their services in the run-up to major alliance changes next April.
According to the latest Carrier Performance Insight, produced by Drewry Supply Chain Advisors, carriers hit a six-month high for liner service reliability in May, achieving an on-time average of 76% over the 10 trades covered – a 4.1 percentage point improvement on the month before.
Eight out of the 10 container trades recorded month-on-month increases, the exceptions being Asia-Africa and Asia-South America.
The biggest improvement in schedule integrity, according to Drewry data, was seen on the transpacific, where on-time reliability climbed 9.5 percentage points to 76.3% – the best performance since last September.
"Service reliability is on a steadily improving path and is close to the heights reached in the second half of 2015," said Simon Heaney, senior manager of supply chain research at Drewry.
"We expect the trend to continue through the next few months as carriers put reliability close to the top of their marketing," he added.
According to Drewry, the most reliable carrier in May was OOCL, which had an on-time reliability average of 81.1%, closely followed by niche carrier Wan Hai at 81.01%. Taiwanese container line Evergreen ranked third with a score of 80.3%.
Maersk Line's previously consistent presence at the top of the schedule reliability rankings seems to be a thing of the past, suggesting the 2M schedules are "too optimistic" – given that Drewry uses the advertised transit times versus the actual arrival time as its on-time measurement.
The 2M partners recently rejigged their Asia-Europe network, which they say from this autumn will offer "improved westbound and eastbound transit times".
"The adjusted network will offer a more reliable product and enhance transit times in key corridors," said Maersk.
Maersk and MSC have so far refrained from speeding up ships on the Asia-North Europe loops, relying on streamlining port calls to achieve the extra buffer needed. But other carriers are said to be in favour of offering shippers the option of a so-called express service.
The Loadstar understands that an "express service" will figure on the schedule proposals of the new Ocean and THE alliances.
Both will be aware that they will need to offer a better product than the 2M, given that they will face some weeks of scheduling disruption as their networks bed ships into service.