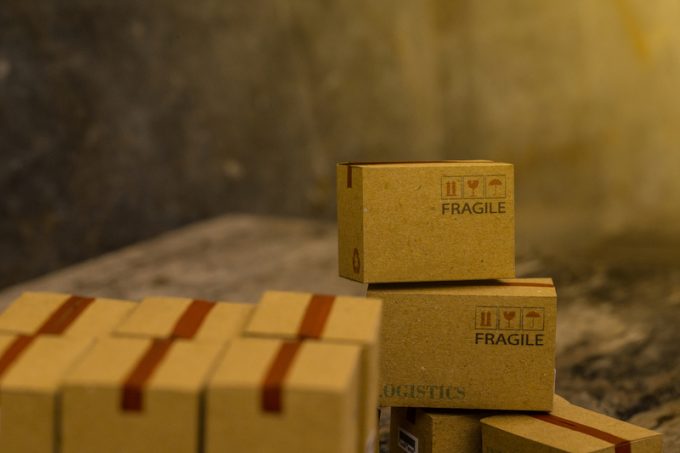 There are a host of technological innovations that threaten to disrupt traditional freight forwarding, but according to DB Schenker chief executive Jochen Thewes, the greatest challenge is online platforms.
Giving the keynote speech at JOC's Transpacific Maritime (TPM) conference in Long Beach yesterday, Mr Thewes noted that this was the area where most disruptors had invested – understandable, given that "platforms are easy for customers to do business with".
However, he said, the challenge was not simply a case of platform-based digital forwarders competing with traditional companies that relied on employees' experience and market knowledge, but the way the way the technology enabled other competitors enter the forwarding business.
"Today you are seeing truck manufacturers with the potential to collect large amounts of data from automated trucking fleets. Platforms will mean that he could become a freight broker when his vehicles pick up loads – suddenly we have a new competitor.
"We are also seeing some of the major shipping liens beginning to implement booking platforms that will allow them to engage with SME shippers in a way that they haven't been able to before – I believe platform technology will change freight forwarding forever," he said.
But the same challenges are unlikely to come to companies that simply offer themselves as digital forwarders, he argued.
"It's not as easy as just designing a nice new website. Yes, you may be able to move boxes port-to-port, but as soon as supply chains become more complex and shippers want more services such as inland movements you need licences, access to capacity, access to warehouse, customs expertise and so on.
"The challenge for digital forwarders is the end-to-end process, and they can do that through platforms.
"The reality is that physical logistics are equally as important, and this means there is a race: can the digital forwarders build up their logistics knowledge quicker than the traditional forwarders build their digital platforms?" he asked.
The past year has seen many of the larger forwarders introduce their own platforms, and DB Schenker is set to introduce its ocean rate booking platform in the next three months, with a air freight equivalent expected to be released in the third quarter.
Mr Thewes acknowledged that, for multinational forwarders of DB Schenker's size, developing these products has not been easy because it has required such a change of mindset.
"Addressing these challenges has required an agility of change that wasn't needed in the past, and this means we need to collaborate with other players," he said, pointing to last year's investment in online freight marketplace uShip.
In February 2017 it ploughed $25m into US-based uShip to deploy its technology to connect the 30,000 transport partners in its European land transport network to its freight.
And, he suggested, this type of collaboration could go far deeper.
"We need to collaborate with e-tailers to offer our services through their platform, even if we are competing with them in other areas of business; and we will probably need to collaborate with our competitors – for example, I could see us jointly investing with our trucking rivals into charging stations for electric trucks."
Nicolas Sartini, chief executive of CMA CGM-owned APL, said the "race" between digital and traditional forwarders was the "big question" at this year's TPM.
"But the real winner will be shippers, because it means they will have a a real choice between quality of services."