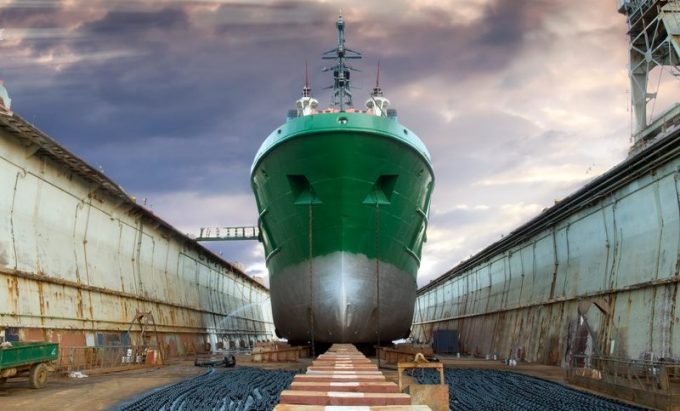 Singapore-based tonnage provider OM Maritime may opt for newbuild box ships in the 10,000-15,000 teu range, rethinking its plans to order 8,000 teu vessels.
MD Subhangshu Dutt told The Loadstar the recent surge in orders for 7,000-8,000 teu ships had created fears that there may be too many being delivered in a short time-frame.
"We noted a large orderbook in this segment, and all the units will be ready in a window of one year. Exercising caution, we felt it may be more prudent to consider a bigger size and we are reviewing the possibility of building ships of 10,000 to 15,000 teu."
Vessel databases show 57 such ships on order for delivery between 2023 and 2025. On 25 February alone, China's Shanghai Waigaoqiao Shipbuilding received orders for two 7,000 teu ships each from China United Lines and Thai intra-Asia carrier Regional Container Lines, likely to be assigned to the East Asia-Persian Gulf lane.
OM Maritime, active in the tanker segment, entered the box ship segment last year with the purchase of nine second-hand vessels, ranging from 2,478 teu to 6,969 teu, which are now chartered to Sea-Lead Shipping. The carrier focuses on liner services in the Persian Gulf, but widened its portfolio with transpacific, Asia-Med and China-Australia services in the past year.
If OM Maritime goes ahead with its plan for ULCVs, they will be the company's first newbuilding orders.