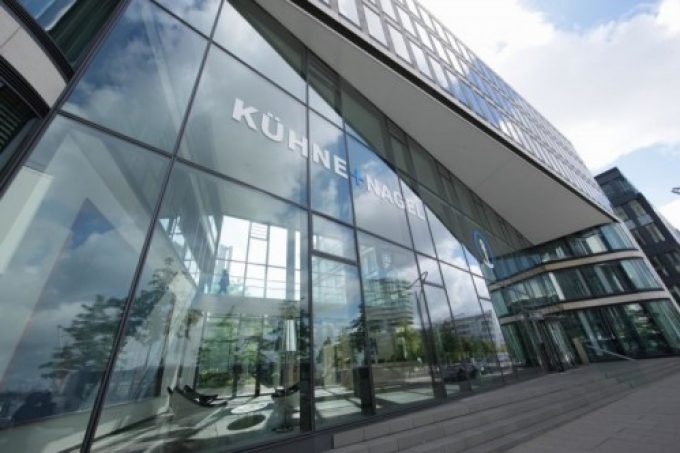 Kuehne + Nagel has carried its momentum from 2018 into the new year, with first-quarter results showing continuing growth in revenue and profitability.
While the company appeared pleased with the results, one analyst described them as "uninspiring" – although adding that, considering market conditions, they were "good".
Revenues for the period climbed 7.7% to Sfr5.2bn ($5.1bn), generating a little over Sfr242m in profit (as ebit), up 2.5% on last year.
Pleased chief executive Detlef Trefzger said: "Kuehne + Nagel got off to a good start in 2019; once again, we increased our net turnover, gross profit and ebit.
"However, we find ourselves in an environment in which global economic growth is noticeably slowing."
Its ocean freight division made the strongest gains, with a 6.2% increase in volumes, led by a double-digit increase in Asian exports to both North America and Europe. But K+N also oversaw good cost-efficiencies in the sector.
In total, it handled some 1.46m teu, 70,000 teu more than during the first three months of 2018, even with a 2-3% dip in volumes moving from North America and Europe to Asia.
"We have seen very robust volume growth, resulting in our highest-ever first-quarter volumes, coming amid an overall market dip of 1-2%," said Mr Trefzger.
"This has in part been down to us leveraging our business with SME shippers, and has seen us maintain our number-one status in the global sea freight market."
Furthermore, Mr Trefzger said, the new solution had already gained traction in the business, helping to increase profit per teu by 7%.
The success at sea was not reflected in the skies, however, with air freight volumes dropping 3.1% to 409,000 tonnes, although K+N noted this matched the declining global market.
"In a declining market, our volumes declined just as we had seen in the last quarter of 2018 – in which we recorded a 4% downturn," said Mr Trefzger.
"We can report solid growth in North American exports to Europe, and also the successful integration of Quick International Courier, which is a niche player offering high margins."
He also noted "strong operation improvements" in the overland division, which increased turnover 6% on last year. And in North America it won "significant new business", even as the region struggles with driver shortages and a seeming migration of shippers from road to rail.
The company said: "Kuehne + Nagel is further developing its competencies in overland, with digital platforms and by expanding the European pharma trailer fleet. Operating ebit increased considerably, taking into account that the prior-year period included a positive one-off effect of Sfr6m."
Its contract logistics revenue also climbed, 6.3%, amid an ongoing restructuring, although it noted that ebit was down compared with last year. The restructuring appears to be a root and branch change, with investments pouring in across the division.
"We are making investments all over, investments in technology and really reshaping the contract portfolio," said Mr Trefzger. "Our idea is that we are making a holistic change to the business, really reshaping it, and these efforts should bring results."
You can see K+N's full results here, and there is more analysis on Loadstar Premium.