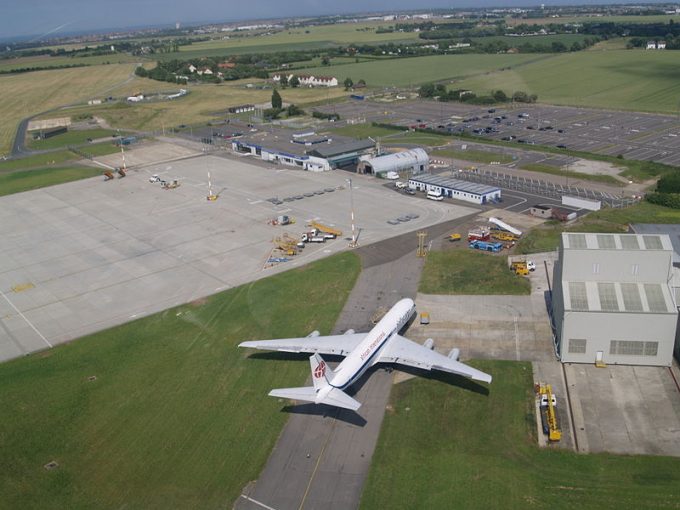 Shadow transport secretary Andy McDonald has questioned transport secretary Chris Grayling's decision to initially support a US developer's application to acquire Manston Airport.
Mr Grayling approved the launch of a development consent order (DCO) process last August, despite concerns over apparent misrepresentations in the application by Riveroak Strategic Partners (RSP).
Mr McDonald said there were "clearly major doubts" as to whether the proposal constituted a Nationally Strategic Infrastructure Project, which is a requirement for a DCO.
"Furthermore, it's not clear on what basis the transport secretary gave the green light to an investigation to establish whether the proposal was such a project," he continued.
"I'm concerned that the would-be developer has presented and relied on information from a report by [consultant] York Aviation [for the DfT] that has been presented in a highly selective way.
"In fact, [York Aviation] report's comprehensive analysis demonstrates that the exact opposite is the case and that the proposal is not viable."
RSP said the report backed up its claims that it could turn Manston into a fully functioning freighter airport. But York managing partner Louise Congdon claims RSP "misrepresented" one of its assessments in the report to justify its proposals.
"I'd equate RSP's use of our work to someone getting halfway through a detective novel and saying 'he did it', based on circumstantial evidence and not reading to the end," she said.
A previous attempt by the developer to acquire the airport was blocked by Kent County Council during a compulsory purchase order hearing.
Then RSP lodged an application for the DCO through the Planning Inspectorate, and while DfT approval is largely ceremonial, it does have the capacity to kill off any such applications in exceptional circumstances.
When The Loadstar contacted Mr Grayling to ask why he had approved the start of the DCO process despite the issues raised by Ms Congdon, a spokesperson stated that as it was a live application the transport secretary would not be able to comment.
Mr McDonald suggested: "Chris Grayling has other evidence which has persuaded him to proceed with the investigation, or he has chosen to ignore that warnings of York Aviation, or perhaps he is not aware of their concerns. Either way, an explanation from the minister is urgently needed and Labour will be asking these questions in parliament.'