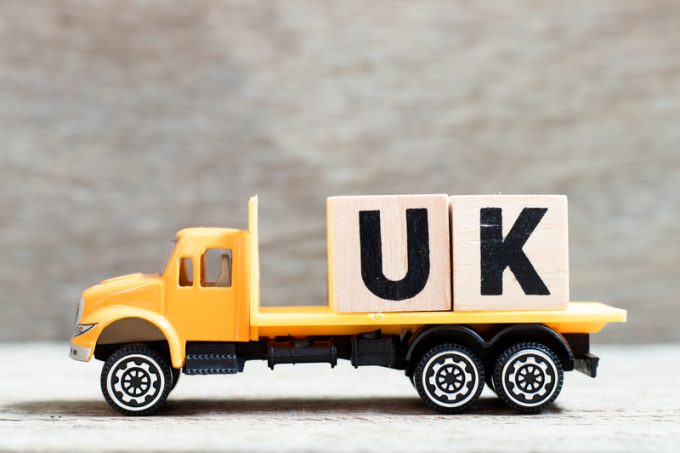 Brexit has "hamstrung" Northern Ireland, with its unfettered access to Great Britain reduced and a fix potentially months away as business waits on the UK government to supply accurate data.
Senior economist at Ulster University's Business School Esmond Birnie warned that costs in NI were rising "far more rapidly" than in the other three UK nations.
Left unchecked, this could price the region out of the UK, he said.
"We've no official quarterly data for Northern Ireland, but we've Ulster Bank's purchasing index and case study evidence," Mr Birnie told the Northern Ireland Affairs Committee.
"This is telling us that it is easier to trade with Europe, that prices for businesses in the region are increasing far more rapidly than for GB counterparts and that Brexit resulted in a reduction in our unfettered access to the UK, of which we are a part."
GB access is pivotal for many businesses in Northern Ireland, which routinely imports some £10.4bn ($14.5bn) in goods, compared with £2.4bn of imports through the Republic of Ireland.
Concerns are growing that Brexit will substantially reduce the quality of life in Northern Ireland, with Mr Birnie noting that food is one of the sectors worst affected by new border controls, and increased business costs will likely translate into higher consumer prices.
"Margins for coping with higher grocery prices this side of the Irish Sea are much lower than for the other UK nations," he said.
"And while the text of the agreement may suggest unfettered access remains, in the far more important practical sense, we are confronting the reality that it does not," said Mr Birnie
Director for the UK Trade Policy Project at the European Centre for International Political Economy David Henig said there was presently a dearth of data – current GB-NI trade flows are based on data from 2018, "showing the lag" – and that the ability to assess, and therefore address, the problem would be reliant on "reliable trade flow figures".
"We must analyse the situation at the micro-level, which requires sufficient data, and, I don't think we'll have this until April… assuming the government is keeping any," he said.
"For instance, we believe food and drink has been hardest hit, but this may just be appearance. There is a lot we need to see from government and demand to provide this data should be pushed back on them."
Mr Birnie's comments came as DUP leader Arlene Foster announced the launch of a legal challenge against the Northern Ireland Protocol. This will focus on the notion that new checks on goods moving into NI from GB were imposed without public consent.
Senior research fellow for the Centre of European Reform Sam Lowe agreed Brexit would hit the standard of living "across the UK", but also sounded a more optimistic note. He suggested there would be some long-term costs associated with movements from the rest of the UK, but Northern Ireland had the opportunity to benefit from some advantages, "given its position".
"This does not mean that these will be taken up, trading relationships are not the only reason a country may garner investment," Mr Lowe told the committee.
"But I would hope that UK supply chains will reorient in response to Brexit, and that Northern Ireland will take up some of these advantages. Whether it does or not, this is something we will not know until much later this decade."
Brexit survey: DDC FPO, a business process outsourcing partner for the global transport and logistics industries, is inviting industry organisations, including members of the Chartered Institute of Logistics and Transport, to aid research into the impact of Brexit on operations in the UK and Europe via a survey. It has just nine questions and will take a few minutes to complete.