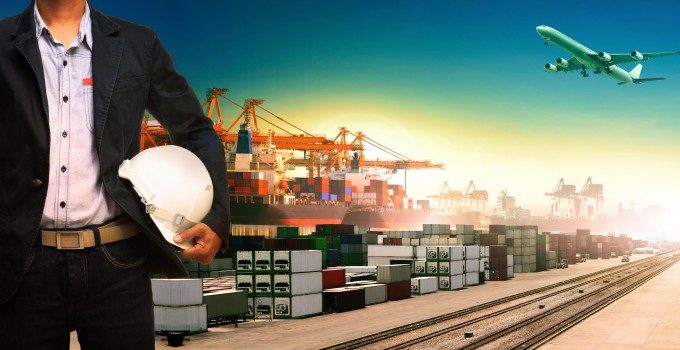 Neptune Orient Lines (NOL) today blamed weak global demand and a "huge contraction in freight rates" for its slide back into the red in the third quarter.
Today the company reported a net loss of $96m, following a Q2 profit, and compares with a net loss of $23m in the third quarter of last year.
Revenues at its APL container division plunged by 29%, compared with the same period of 2014, while its average freight rate was 21% worse.
NOL said: "Persistent overcapacity led to weak freight rates across all trades."
APL carried 11% fewer containers in Q3 15 than in the third quarter last year, dropping from 646,000 teu to 577,000 teu. Its nine-month total for 2015 was 1.8m teu, compared with 2.1m teu last year.
The line's average freight rate was just $923 per teu, bringing in revenue of $1.2bn ($1,171 per teu for a $1.7bn turnover in 2014), although this 41% decline is skewed by the fact that last year it included revenue from APL Logistics.
APL's average Q3 freight rate was lower than Hapag-Lloyd and Maersk Line ($1,196 and $1,081 per teu respectively), and suggests that APL suffered more from the recent rate carnage than some of its peers.
"The absence of the traditional third-quarter peak season in Europe and North America led to severe freight rate erosion in major tradelanes," said NOL group president and chief executive Ng Yat Chung.
APL's volume contraction was attributed to "various reasons" including a weakening of demand in the intra-Asia shortsea market.
Surprisingly, APL achieved a 93% headhaul utilisation level on its services during the period, but said it experienced weak backhaul volumes on a number of routes.
NOL posted an $890m profit in the second quarter, although this included an $887m exceptional gain from the sale of its APL Logistics business to Japanese firm Kintetsu. Nonetheless, a $3m net profit from its liner shipping business was still seen as a reason to celebrate and appeared to be a corner-turner for NOL after accumulating losses of $1.5bn since 2009.
Excluding the sale of its logistics division, the net loss for NOL after nine months stands at $104m.
APL returned six chartered ships to owners in the period and will redeliver three more vessels before the year end as it focuses on a "rigorous cost management" programme, but it is fast running out of options to mitigate the impact of stubbornly low freight rates on all of its trades.
APl owner NOL's majority stakeholder, Singapore government investment arm Temasek Holdings, was said to be eyeing potential buyers for APL in the summer, but any interest may now have faded given the latest interim results.
Meanwhile, both K Line and MOL today reported losses in their container divisions between July and September, with just the biggest Japanese carrier, NYK, managing to post a profit.
MOL said the market "remained extremely weak on all routes reflecting the low cargo volumes coming out of Asia".
The two Chinese state-owned container lines, Cosco and CSCL, which are expected to announce a merger within the next few days, reported third-quarter losses of $269m and $157m respectively.