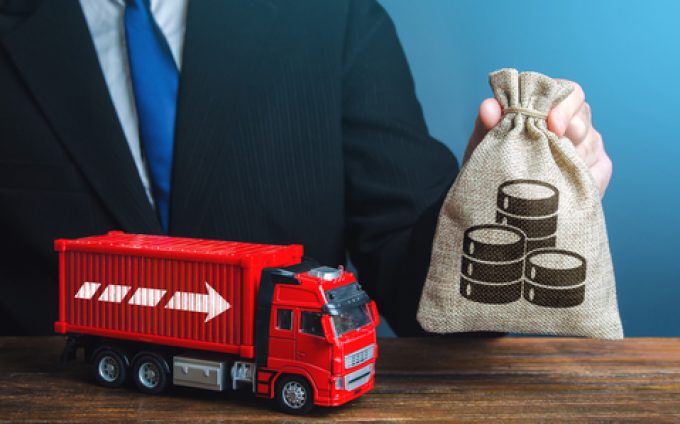 Santa will not come to truckers' aid – rather than enjoy rising rates on the back of surging volumes, the 2022 peak season has continued the downward trend of recent months.
The American Trucking Association (ATA) For-Hire Truck Tonnage Index fell 2.5%, month on month, in November, following a 1.2% slip in October.
Last month's's retreat was the largest monthly decrease on the index since the start of the pandemic, but it still remained 0.8% higher than in November 2021.
The CASS Freight Index for November also signalled decline, showing a 0.4% year-on-year drop in shipments.
The numbers reinforce a negative trend already seen in October, when FTR Transportation Intelligence reported an 18-month low in trucking conditions, as sinking rates and high fuel prices sent its Trucking Conditions Index to lows not seen since April 2020.
Shippers are no longer scrambling for capacity. Some have reported tender acceptance rates in the high 90s, indicating that truckers are willing to accept almost any load that comes their way. According to digital brokerage Loadsmart, available capacity has readily absorbed traffic volumes in the traditional peak season, which has kept a lid on rates.
And the headwinds for the trucking sector are not going to dissipate in the early months of 2023. Bob Costello, SVP and chief economist of the ATA, pointed to the cost and supplies of energy and the war in Ukraine, adding that a strike at west coast ports could add to the pressure. Moreover, he sees a trend of spending shifting from durable goods to services.
Overall, the US economy may experience a moderate recession early in the year, he warned.
"I do expect a mild – short and shallow – recession early next year," he said in a conference call with ATA members. "It should be short – maybe one or two quarters."
Indications for a soft market are coming from several key sectors of the economy. The shift in consumer spending from durable goods to services aside, there is concern that inflation is affecting people's purchasing power. The US hiked interest rates by 0.5% this month but indicated that there would be further hikes in the new year. This darkens the outlook for a rebound in imports, suggesting truckers will find less business hauling containers with goods from Asia.
According to the ATA, truck shipment volumes declined nearly 5% this year, while spending on trucking rose about 10%, partly elevated by fuel surcharges. In the new year, shippers are likely to reduce their spend on trucking and dampened demand from both retail and industrial sectors, combined with excess truck capacity, should continue to put downward pressure on haulage rates.
This will make for lively contract negotiations in the coming weeks. Whereas spot rates fell about 23% in 2023, contract rates retreated only 4%, according to the Freightwaves National Truckload Index.
Not surprisingly, there have been voices predicting that small trucking outfits face an uncertain future and could falter. On top of rate pressure and high fuel costs and interest rates, they will be struggling with increasing maintenance and insurance costs. Unlike larger carriers, owner-operators pay retail price to refuel their trucks, adding to the financial pressure.
SME truckers are not the only players put by some industry executives on the endangered species list. Pundits expect consolidation on the brokerage scene, which should hit particularly brokers that have been laggards in technology adoption.
Still, volumes have not fallen off a cliff, and the anticipated downturn is not expected to be severe. The bloodbath in the trucking sector, predicted throughout the second half of 2022, seems unlikely to engulf the industry in the new year.