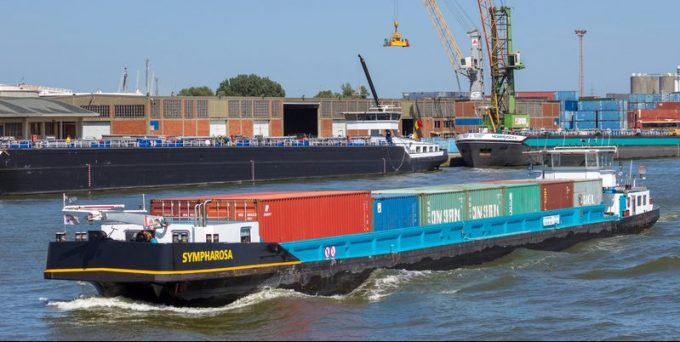 Delays of more than a day are still plaguing northern Europe's inland waterways after attempts to address the issues failing to have an impact.
Last May, the port of Antwerp announced an upgraded barge traffic system (BTS) as it sought to alleviate the congestion that had gripped it and Rotterdam for more than two years.
One source today told The Loadstar the new BTS had failed to deliver the expected improvements.
"This is not surprising, given that the crux of the problem surrounds the lack of dedicated barge berths and capacity," said the source.
"Plans on consolidation centres for less than 30 moves [per barge call] had been announced, but there has been no update on progress since."
The upgrade to the BTS was part of a commitment made by Antwerp stakeholders to improve services, laid out in a signed "roadmap of structural changes".
Among the agreements reached was a pledge to consolidate freight volumes, allowing barges to have larger call sizes at shipping terminals, with the aim being that each barge call should involve at least 30 moves, given that a large part of the problem is half-empty barges.
This looks set to be realised through a consolidation centre on the left bank of the port, and while the source said no update had been given, he did note that the process was out for tender.
"A consolidation centre on the left bank is much needed, 80% of container traffic requires one to connect the ocean-going vessels import and exporting the goods," added the source. "There is also the proposed 'inland building', but what's happening here remains unclear."
When the plans were announced, SeasC4U's Gunther Ginckels told The Loadstar the decisions taken by the port authority were the right ones to address the problem.
However, Mr Ginckels suggested these measures – which have included a recent campaign to make working in the port more attractive – were "too little, too late".
"[The port] really needed one year and 40 workshops to take action and overcome this acute shortage," he added. "The sun is already shining; it will soon be summer holidays again and the trade unions don't give a damn that there is insufficient working capacity."
Ongoing issues have not been helped by storm Eberhard, which has swept across Europe over the last week.On Monday, trimodal transport operator Contargo said the storm had resulted in "massive" transport restrictions, including rail cancellations.
"Now storm Franz, followed by Gebhard, will be passing over Europe, bringing bad weather with wind speeds of up to 100 kph until the end of the week," it warned. "Some seaport terminals have already suspended or are restricting operations temporarily," it added.