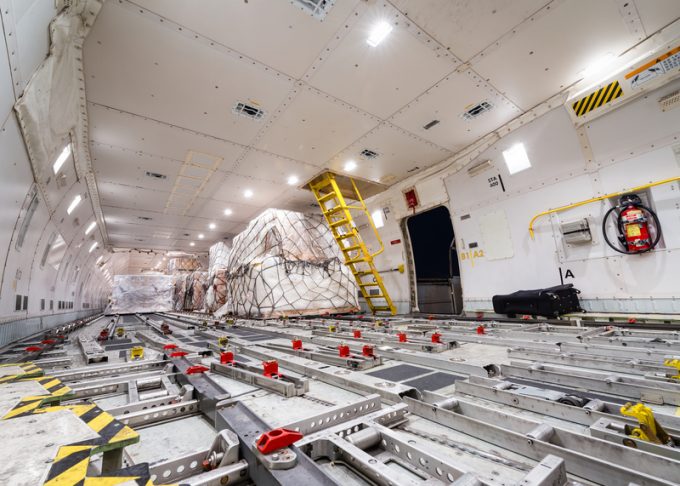 A new air charter broker hopes to disrupt the industry with real-time information on flights.
CharterSync, which launched on the first day of Air Cargo Europe in Munich, has a compelling back story. Established by two young commercial pilots, one of which was also a charter broker "with a leading brokerage", and one of which is a tech whizz kid, the company has been two-and-a-half years in the making.
"We will stimulate demand," said Ed Gillett, co-founder. "There is a new option in the market."
The technology, developed by co-founder Simon Watson and delivered by a German technology partner, allows forwarders to find charter flights in minutes. It shows the trajectory of relevant aircraft, cutting out inappropriate charter requests, sends a message to the airline, and comes back with a price within minutes.
The company currently has eight airlines involved, all operating lighter twin-engined aircraft on intra-European routes. It aims to launch a pilot shortly with one forwarder.
"We are simplifying the process for forwarders," said Mr Gillet. "We are giving them greater access to the market. We want to sort out the relevant requests – an aircraft might not be in the right location, or has the wrong payload. We send accurate and relevant information. We have seen inefficiencies in this market for a long time now.
"We can see all of it – from the loadmasters, to ground handlers, and flight paths. And we have an operations team that can help with slots and other issues."
The technology is pending a patent, and CharterSync believes it will be difficult for others to emulate.
"Our advantage is that you need experience as a broker, and as a pilot to pull all the information together."
Mr Watson added: "We track all the aircraft in the charter space, and have very sophisticated algorithms.
"We are very selective with airlines, and want those with a good reputation, good maintenance and aircraft that specialise in ad hoc flying."
The technology, which is compatible with Android, IoS and applications such as Whats App, can also  show the flight itinerary. "Our target is from request to quote in five minutes," said Mr Gillett. "Shippers pay thousands each minute if a supply chain is disrupted, so this takes time out of the process."
He added: "Innovation is at the heart of what we do. We are constantly thinking about the next step. There are so many different applications and use cases."