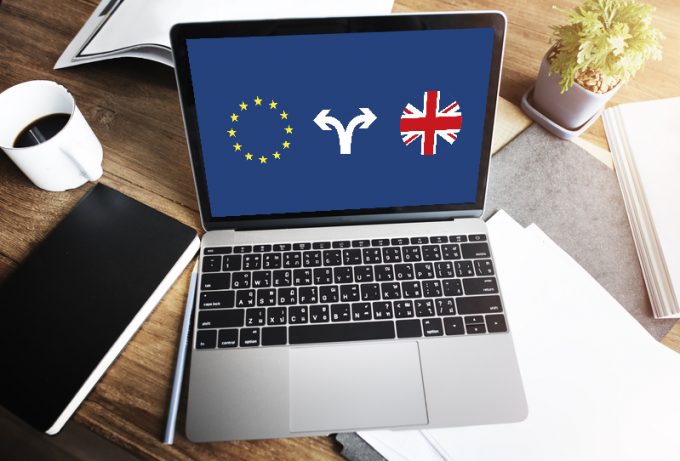 IT solutions offer the best return to "normality" for forwarders, after Brexit "smashed apart" once-streamlined UK supply chains.
MD of Forward Computers (FCL) Richard Litchfield said the past decade had led to a "major improvement" in the organisation of road freight across Europe, but after the Brexit vote, worries had begun to set in over the resilience of systems.
"It used to be every road shipment was its own, individual project, but industry started to better use IT and didn't need to overlook every shipment," Mr Litchfield told The Loadstar.
"Around 18 months ago, I became convinced the streamlined approach to supply chains would be smashed apart by Brexit, and so too would the impetus on creating a digital ecosystem, or a paperless office – and Brexit did do this, for the time being at least.
"Now what we are dealing with is customers asking firstly for a sense of normality, and then getting them back to the streamlined work processes Brexit has disrupted."
Achieving this, he said, has required a firmer focus on integrating external systems within the company's existing freight management solutions, with the company having developed APIs (application programming interfaces) for HMRC's new border systems.
While HMRC has pushed back implementation of some further customs requirements, Mr Litchfield said FCL had pushed forward in getting them integrated ahead of schedule.
"Integration is a key area of focus for us at the moment, as there are lots of overheads associated with the new changes, and our customers want our systems to provide greater visibility and independence for their customers in knowing how it all works," he added.
"We want to offer a robust, multi-site solution that means offices in Germany and the UK can both access the same set of data, but with the right view for their respective end."
Mr Litchfield added: "We want to work with our customers, which means we want to know what they want to get out of our solution, so we bring the development process to them to see if there's any more they can get out of the solution.
"It's a win-win approach to development, because the customer ends up getting more out of the system and we get a better idea of what is being asked for out there."