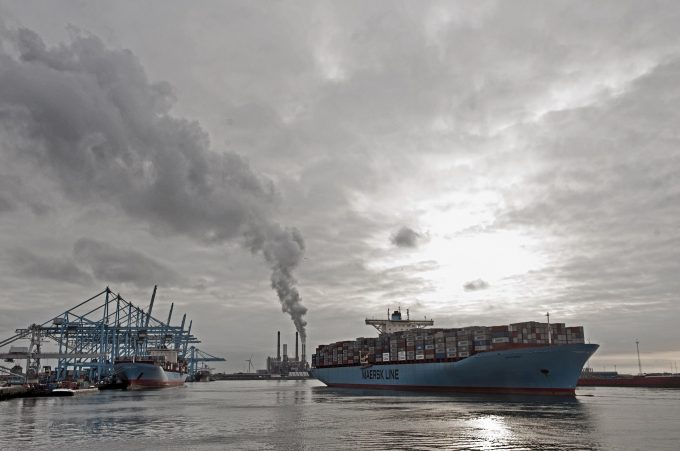 Maersk Line today announced a raft of increased FAK (freight all kinds) rates from Asia to North European ports from 1 January, valid for a month.
For example, the maximum FAK rates to Rotterdam will be increased to $1,300 per 20ft and $2,400 per 40ft, from $1,175 and $2,150; Felixstowe rates go up to $1,350 and $2,500 from $1,225 and $2,250.
Since 7 December, Asia-Europe carriers have been obliged to change the way they announce prices to customers and must now publish maximum, all inclusive rates for a route a month before implementation.
This followed commitments given by the carriers to the European Commission after a five-year anti-trust investigation into alleged "price signalling".
Maersk appears to be the first major carrier to hike rates ahead of the Chinese New Year holiday, which falls on 28 January next year.
Many carriers introduced revised FAK rates on 15 December on the route, including CMA CGM's FAK rates of $1,250 per 20ft and $2,400 per 40ft.
The container lines have been encouraged by the relatively robust state of the spot market, which for North Europe has remained above $1,000 per teu going into the Christmas period. This compares with 2015 when the Shanghai Containerized Freight Index (SCFI) component fell to $558 per teu.
Drewry has even been suggesting that there could be a "new golden age for container line profitability".
It said: "With fewer global carriers and a break from ordering big new ships, the industry has been busy preparing the ground that could see the industry return to profitability after a long wait."
Nevertheless, Drewry added that it harboured a "nagging doubt" that "tells us not to get carried away".
Firstly, it noted, the "self-sabotaging streak" carriers have historically exhibited that had often "shortened booms and lengthened busts" for the industry; and secondly, because despite a few big carriers dominating "it does not mean that new competition won't rise out of nowhere".
Drewry's thinking on this relates mainly to the transpacific tradelane, where new entrant Korea Line, which bought up some of bankrupt Hanjin's assets on the route, will "have to buy their way in with cheap rates" to get a footing in the trade.
"So long as there is a surplus of vessels that keeps charter rates down and fuel prices are manageable, there are almost no barriers to entry," it added.
There is also a continued threat from state-owned carriers driven by governments around the world that are keen to expand their shipping footprints, said the consultant.
Drewry noted that the Islamic Republic of Iran Shipping Lines (IRISL) had recently ordered four 14,500 teu ships as a first step in its renewed quest to become a global player in container shipping.