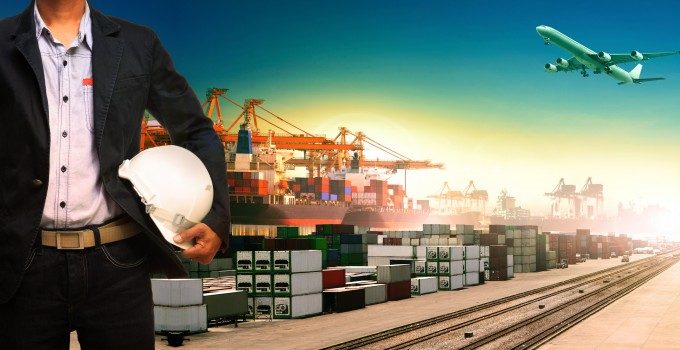 This Friday is the deadline for expressions of interest to develop a new four-berth box terminal in Ghana's principal port of Tema, as the country takes the next step in trying to establish itself as the pre-eminent trading hub in West Africa.
In April, the Ghana Ports & Harbours Authority (GPHA), which runs Tema and Takoradi, invited international terminal operators to submit their interest in designing, developing and operating a terminal on a 20-year concession.
Tema handled 840,00teu last year, increasingly becoming the hub of choice in West Africa – given the severe operating conditions at other ports, particularly in Nigeria, Paul Kobina Mensah, managing director of Ghanaian freight forwarder Mass Logistics told The Loadstar on the sidelines of WCA conference week.
"While Nigeria is the largest economy in West Africa, its ports are very heavily congested, with ships often waiting at least a month at anchorage before they are able to berth," he said. "At Tema they wait a maximum of four days – and with more investment in trucks we can offer a more efficient alternative to shippers and consignees."
Tema is also fast becoming the most important gateway for Mali, Burkina Faso and Niger, as well as Abidjan in Cote d'Ivoire, which is two days away by truck.
The new terminal will have 1.2km of quay – or four berths of 300 metres each – and a depth alongside of 16 metres, which would represent a significant advance on other ports in the region.
However, Mr Mensah acknowledged that congestion also afflicted Ghana's ports, but said the remedy was relatively simple: "better communication".
He said: "As soon as the cargo is shipped to Ghana the information should be sent, so we can begin to prepare the documentation for customs. Better communication will lead to better efficiencies."
Mr Mensah, who is also chairman of the Takoradi division of the Ghanaian Institute of Freight Forwarders, said Mass Logistics currently had a fleet of five trucks capable of carrying 40ft containers and trailers, and wants to build this to 15 trucks in the near future.
"It is clear more investment is required, but the problem is the finance – we need a lot of it to develop the business, but the interest rates are far too high. We need to develop alternative sources of finance."
He added: "At the moment, the port is knocking on my door every day looking for more haulage capacity to ease the congestion in the port."
Ghana is experiencing a freight boom, he said. While it has long been strong in exports of cocoa and raw materials such as bauxite, timber and rubber, the recent discovery of offshore oil and gas was leading to a surge in project cargo to support exploration and extraction.