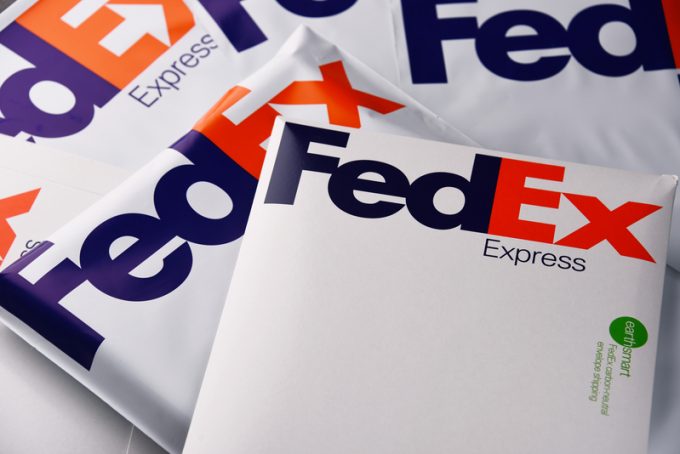 Hit with yet another surcharge on residential deliveries, US shippers are looking for alternatives to the duopoly of FedEx and UPS in order to keep escalating shipping costs under control and avoid further margin erosion.
The latest round of surcharges, justified by continuing growth in e-commerce that is pushing up operating costs, comes from FedEx. With effect from 15 February, the integrator is adding a $0.30 surcharge on residential deliveries of parcels. This applies to any combination of air, ground and last-mile transport, except for shipments sent under the economy SmartPost service, which used to be delivered by the US Postal Service but has been taken in-house by FedEx over the past couple of years.
Small and mid-sized shippers are not going to be affected by the surcharge. It applies to shipments from customers with traffic in excess of 30,000 shipments a week who move this volume on average between 4 and 31 January.
The announcement dashed retailers' hopes for a breather from shipping price escalation after the peak season, observed Matt Huckeba, COO of parcel logistics consultancy Spend Management Experts.
Shipping charges have kept rising over the past year. Both FedEx and UPS have implemented general rate increases of 4.9% at the start of the year. On top of that FedEx has kept the peak season surcharge in place beyond the traditional cut-off in mid-January.
How much parcel rates have gone up over the past year is difficult to nail down, as volume thresholds on some extra charges have meant that the impact has varied from one shipper to the next, Mr Huckeba said.
The overall impact is beyond doubt. "It's been driving up costs for shippers," he added.
According to Capgemini Research Institute, the average cost of a delivery is $10.10, but customers are only willing to pay on average $1.40 for delivery, so retailers have had to swallow the difference.
Mr Huckeba pointed out the consumers expect free delivery and returns. Locked in a fierce competition, retailers have no choice but to eat the shipping cost, he said.
As with the extension of its peak season surcharge, FedEx has not indicated a date when the new surcharge will be withdrawn, so shippers have to assume that it may remain in place in perpetuity, he remarked.
On top of this, the experience of the past year suggests that the integrator may introduce further rate hikes or surcharges, as the e-commerce boom is not showing any signs of abating, which should keep up the pressure on capacity, he warned.
A recent survey by supply chain technology provider Blue Yonder found that more than half of the respondents from the retail sector described rising delivery costs as a major challenge.
Beyond the worry of more shipping cost hikes that would erode their margins further, retailers also have to worry about securing sufficient capacity. During the holiday season the integrators refused to give customers additional capacity beyond the allocations agreed in their contract negotiation to avoid a meltdown of their networks, which sent those shippers scrambling to find alternative solutions to get their sales to shoppers in time.
"There are ongoing capacity concerns. I don't see those change," Mr Huckeba confirmed.
These concerns and experiences are causing many retailers to look for alternatives to the integrators. UPS and FedEx have traditionally moved in lockstep on pricing, so the former is no alternative for FedEx customers, he noted.
Instead, retailers are looking to fulfillment providers and also to regional carriers, he observed. Their objectives range from a partial to a complete shift of their parcel volume away from the integrators, while some are looking to make sure they have an alternative in place in case of contingencies.
There is no clear formula where fulfillment providers are the better solution and where regional carriers make more sense. This is situation-specific, based on shippers' needs, objectives and their appetite for change, according to Mr Huckeba.
His advice to retailers for this year is to "mitigate, mitigate and mitigate, and be prepared for any change that can happen".