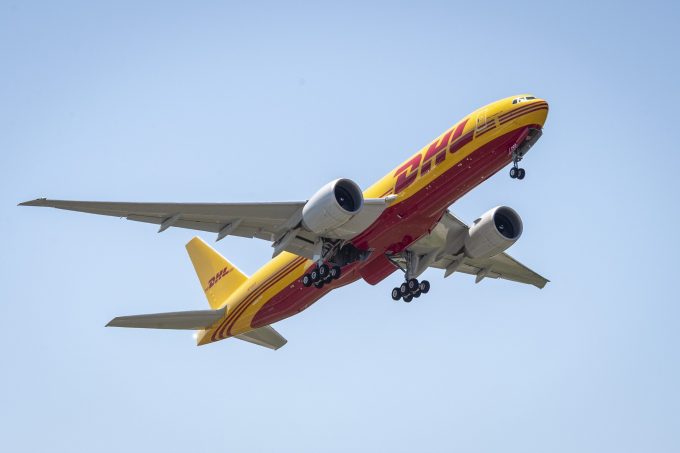 DHL Express has added a freighter flight from Vietnam, backed by booming trade with the US and a "fast emerging" semiconductor sector.
Operated by Kalitta Air, the dedicated B777F will fly once a week between Ho Chi Minh City, Sydney, Singapore and Nagoya, before arriving at the integrator's Cincinnati hub.
The new route is in addition to DHL's A330 Ho Chi Minh-Hong Kong service, which flies six times a week, and adds 102 tons a week for customers in Vietnam, a 27% increase to over 940 tons of weekly total gross payload.
DHL said rising shipment demand from e-commerce sales was driving its revamped intra-Asia and intercontinental networks.
Trade with the US, Vietnams's lagest export market, is also continuing to boost airfreight, with last year's exports increasing 24.9% to $96bn. Asia Pacific CEO Ken Lee said: "We continue seeing strong express logistics services demand between intra-Asia and the US.
"With Vietnam's continued rise as a manufacturing hub for semiconductors, garments accessories and materials and electronics, we see an increasing demand and we are confident this additional flight will support our customers in growing their global footprint and entering new markets."
Indeed, DHL also singled out Vietnam's fast-emerging semiconductor sector as "a major part of the country's thriving electronics industry, which in 2020 amounted to about 44% of total export volume."
But the pandemic was "especially disruptive" for semiconductor supply chains, DHL noted, due to simultaneous factory shutdowns in Asia, and surging demand for products during lockdowns in the west.
It added: "Vietnam's business-friendly government, expanding digital ecosystem, and fast-growing economy have helped the sector attract major foreign players. Samsung, Qualcomm, SK Hynix and NXP Semiconductors are just a few of the multinational corporations that have built research centres and factories in the South-east Asian country.
"These chipmakers have bolstered the country's logistics infrastructure, which in turn has made it more appealing to other multinationals."
Meanwhile, a recent snapshot of data from Accenture's Seabury Consulting shows Vietnam's air exports at record levels, with volumes from November 83% higher than the same month in 2019. Seabury said this equated to around 60,000 tonnes of airfreight exports a month, driven by fashion and hi-tech shipments.
Given Vietnam is due to reopen to international tourism on 15 March, additional bellyhold capacity is expected to ramp up throughout the year, and bring some much-needed relief to what has been a red-hot airfreight market.
For example, according to the TAC Index, current rates from Vietnam to Europe and the US are $9.34 and $12.27 per kg, respectively, up 82% and 78% year on year.