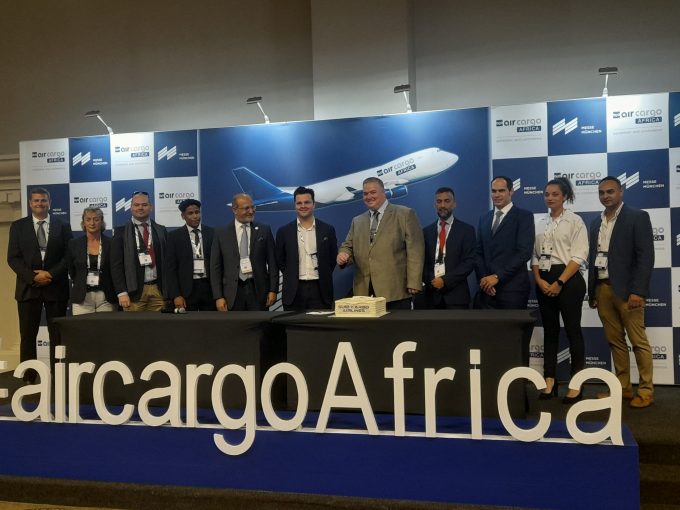 South Africa has its own cargo airline with the launch of Suid Cargo, which will be based in OR Tambo Airport, Johannesburg.
Announced this week at the Air Cargo Africa conference in Johannesburg, the carrier already has its AOC and will begin flying, using a leased Astral Aviation 727-200, in the second quarter of this year.
Suid Cargo is 25% owned by Astral, which was unable to take a larger stake owing to South Africa's foreign ownership rules. The remaining 75% comes from local investors.
The airline aims to eventually offer services with an Embraer E190 freighter, which the manufacturer will deliver in 2025. Suid said it also would look at an A320F or 737-800F next year. It will also charter Astral aircraft, which include a 747-400F, 767F and 757F.
Suid aims to be a feeder carrier for Africa, aligning its network with Astral's. It will only begin scheduled operations next year, but plans routes to some 20 destinations in southern, west and east Africa.
Not only will it serve Johannesburg, but it is also planning to develop sea-air services from Durban and Cape Town and hopes to promote exports from South Africa, in addition to transit shipments throughout Africa.
"South Africa is a prominent hub, but there was a gap in the market," said Sanjeev Gadhia, CEO of Astral. "We were looking at expanding in South Africa so we looked for opportunities to do so.
"Durban and Cape Town are gateways into South Africa, so goods can be shipped in and distributed by air to landlocked countries.
Suid said it would enter long-term partnerships with forwarders, consolidators, integrators, e-commerce retailers and shipping lines, and would interlink with other carriers. It will also operate a domestic network in South Africa.
Thomas Honiball, an aviation specialist, has been appointed CEO of Suid, and commercial director is Kevin Moodley.
Africa needs more freighter capacity, according to Mr Gadhia. Sharon Vaz, regional director of India, Middle East and Africa for broker Chapman Freeborn, said it could be hard to source freighter capacity for the continent.
"You find that lots of international carriers or crew won't fly to some parts of Africa because it is too dangerous, so ideally you have a hub concept where they can fly into Johannesburg and then de-feed from there to other parts of Africa."
That will now be possible with Suid Cargo.