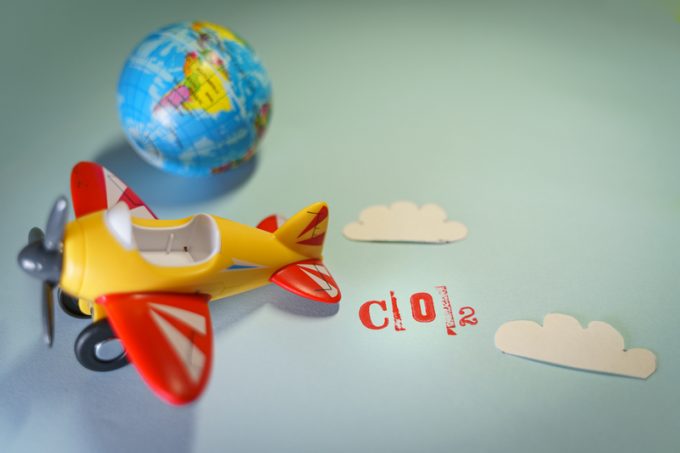 Lufthansa Cargo and Air France KLM Cargo are stepping up their environmental programmes, as shippers become increasingly interested in emissions reduction.
Lufthansa Cargo told The Loadstar it would soon be adding a new service to its website allowing customers to see emissions on a shipment level.
"The end customer can choose from options and can compensate for emissions through offsetting," explained Ashwin Bhat, chief commercial officer. "Part of our online booking portal will give a report on the Co2 footprint of all shipments."
Mr Bhat added that the airline was making inroads into reducing emissions. It has developed a 'sharkskin-like' surface film for its aircraft, AeroShark, being rolled out through the freighter fleet as aircraft go for maintenance. The skin reduces drag and will cut emissions by the equivalent of 48 rotations of Shanghai to Frankfurt.
The carrier has also invested in lightweight containers and is looking at electric vehicles.
But even with tweaks like this, jet fuel causes significant emissions, a move to sustainable aviation fuel (SAF) is the best way to avoid that and Lufthansa Cargo began a partnership with DB Schenker earlier this year for SAF.
However, SAF is only subsidised in three markets: the UK, the Netherlands and the US.
One source queried Lufthansa and DB Schenker's SAF commitment, indicating it would be far more expensive than fuel sourced in a country with subsidies.
But Mr Bhat said: "It's a stand you have to take. We have a responsibility and are thankful that we have a partner in DB Schenker, together we have decided to invest. We hope more customers will join."
Lufthansa Cargo is perhaps a step behind AF-KLM Cargo, which today announced that five more customers were joining its SAF investment scheme – Chinese forwarders AWOT, CTS, Jobmate, Sinotrans and SuperTrans – for routes between China, Europe and South America.
The SAF scheme enables airline customers to power a share of their flights with SAF, which cuts emissions by up to 85%.
Kenny Li, MD of AWOT Global Express, said: "Air France KLM's SAF programme came at the right time and we had no hesitation in saying yes to investing in it. It gives us a jumpstart in our endeavour to be socially responsible and environmentally conscious."
Jiang Bo, VP of CTS International Logistics, which operates between Shanghai and Amsterdam, added: "We want to be the first mover and set a marker for other Chinese companies to follow our sustainability-driven approach. We believe common goals and joint actions deliver maximum results, not just in business, but also in the betterment of our industry and society at large."