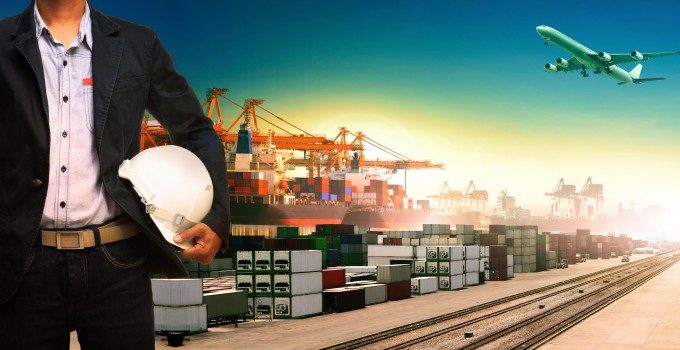 Competition among cargo carriers at Milan Malpensa Airport is set to intensify, with increasing numbers of freighter flights and a government decision to open up traffic rights.
SW Italia, the Silk Way joint-venture with Italian investors, took delivery of its first aircraft on Saturday, a 747-400F, although the carrier still has to secure its AOC, according to CH Aviation.
SW Italia was first mooted about a year ago, but plans were reportedly put on hold as the airline was waiting for authorisation. Azerbaijan's Silk Way owns 42% of the company, which hopes to have five aircraft within five years. Once it has obtained an AOC and traffic rights in the coming weeks, the carrier is set to launch services to Hong Kong via Baku.
The move will put it head-to-head with AeroLogic, which is switching from Milan Orio al Serio to Malpensa on 15 January, and has a twice-weekly service to Hong Kong with a 777F. Lufthansa Cargo, which uses Aerologic's aircraft at weekends, last year launched a Milan service too.
And also on Saturday, Saudia Cargo launched three weekly 747 freighter flights from Riyadh to Malpensa.
"By operating direct freighter flights into Malpensa we are offering first-class connections from our entire network, including Hong Kong, China, Bangladesh and India, right to the industrial centre of Italy, thus proving our commitment to the Italian market," said CEO Nabil Khojah.
Etihad is, of course, developing services in Milan along with its new equity partner, Alitalia, which is investing in facilities at Malpensa to create a "centre of excellence".
"Cargo is an important part of the mix," said James Hogan, CEO of Etihad, in November. "We will put cargo through Malpensa. There are key destinations around the world we can serve."
That month, the Abu Dhabi carrier launched a 747-400F service with Avianca Cargo, operating Malpensa-Bogota-Amsterdam. Etihad also operates freighter flights to Abu Dhabi, feeding markets across Asia the Middle East and Africa, it said in a statement.
"Due to its strategic location in Southern Europe, Milan will function as a logistic hub by road to other cities in Italy, including Rome, and other countries such as France, Germany, Switzerland, Austria, Serbia, Croatia, Hungary, and Czech Republic," it added.
Cargolux Italia, which, despite resistance from Luxembourg unions, seems to be expanding, reportedly has a 37% market share in Italy's cargo market, the third largest in Europe. Other active carriers there include AirBridgeCargo and Silk Way, as well as Nippon Cargo Airlines and express operators. SW Italia is also said to have plans to expand services to Brazil, Mexico, South Africa and the US.
But incumbents are keen to protect their market share and Italy is keen to open up competition. In November, the Ministry of Infrastructure and Transport announced it was set to allow foreign airlines fifth freedom rights, and in the meantime, ENAC, the Italian Civil Aviation Authority, is issuing temporary fifth freedom rights of at least 18 months' duration.
ENAC began this policy at Malpensa after Alitalia switched its hub to Rome in 2008, cutting Malpensa's traffic by more than 60%. But incumbents have been challenging the policy in court. Alitalia challenged the decision to allow Emirates fifth freedom rights through Malpensa, while Cargolux Italia challenged the authorisation given to Qatar Airways to fly Chicago-Milan-Doha.
While Emirates and Qatar have appealed and retained the right to fly, a final judgment is due in both cases. But given the government's recent decision to open the market, it seems likely that the judgment will allow the Middle Eastern carriers the traffic rights – and that competition at Milan Malpensa with be fierce.