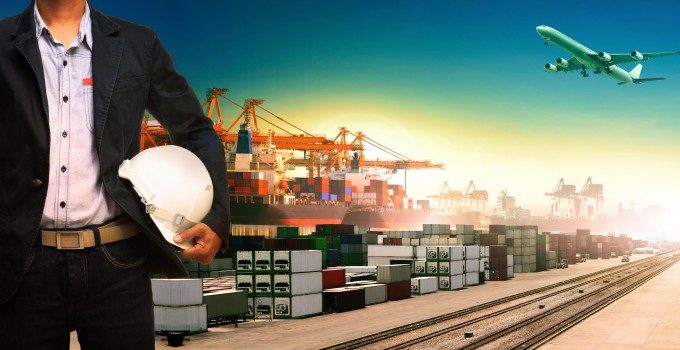 Swiss WorldCargo is preparing to trial last-mile deliveries by drone in Switzerland in collaboration with Swiss Post, its local ground handling partner, and US system developer Matternet.
In a potentially game-changing announcement, made at the CNS conference in Orlando, Oliver Evans, chief cargo officer for Swiss, said drone technology "creates new fields of opportunity".
He promised that proof of concept would be demonstrated "with actual packages of our customers" this summer.
Mr Evans charted three reasons – none of them, interestingly, relating to the technology – why drones are not already finding commercial applications. First, the regulatory framework is not yet in place.
Second, drones have not won public acceptance, which he likened to people's suspicion of the threat to roadside chickens posed by early cars. Third, he said, "we're not ready as an industry to grapple with those first two issues".
Andreas Raptopoulos, co-founder and CEO of Matternet, said that delivering medicines to millions of people currently relies on drivers negotiating difficult or non-existent roads.
Last year, the World Health Organization contacted the company on behalf of the prime minister of Bhutan. The country offers free healthcare to all its citizens but was concerned about how to connect patients better with central hospitals.
A prototype Matternet system was trialled and Mr Raptopoulos showed the conference video of a 15-minute journey the drone made on a "fully autonomous" mission – that is, following waypoints rather than directly steered from its base.
The prototype has a 20km range which would allow it in principle to connect 180 local clinics across Bhutan with 30 main hospitals.
Matternet went on to fly 50 missions in Papua New Guinea over a two-week period in September after a tuberculosis outbreak that the government declared as a public health emergency. Showing a vehicle bogged down on a muddy track, Mr Raptopoulos said collecting samples was a impossible challenge in the rainy season.
On this occasion, the drone made one flight of 43km in 55 minutes, with an intermediate stop for a battery change. "The patient was diagnosed in less than an hour, and three hours later was put on a treatment schedule," he said.
The commercial potential is obvious to Matternet. Mr Raptopoulos said that in the fast-developing world of e-commerce, 75% of courier packages weigh less than 1kg. Last-mile delivery costs 70% of total delivery cost even where a shipment may first have crossed an ocean.
He pictured a future where smart drones run on fixed routes, allowing the creation of mini-hubs that could be incorporated into the fabric of cities. Mr Raptopoulos described this as an ultra-flexible system requiring low capital investment.
Clarifying likely costs after his presentation, Mr Raptopoulos told The Loadstar it would need $100,000 to $250,000 to carry out a detailed city centre survey and set up a network of 10 to 20 nodes for cloud-controlled wayfinding. He envisaged a monthly charge of $1,000 to rent one drone, including software, batteries and landing pads.
The pads are required to guide the drone to specific landing positions, eliminating the prospect of a publicity-seeker "landing on the White House lawn," he said.
When Matternet One, the first drone equipped for a logistics role, enters commercial operation, a customer would place a request into the system and a route would be calculated avoiding obstacles such as airports, military installations and schools. Mr Raptopoulos stressed that aviation authorities would have visibility of the units.
While the likes of Amazon and Google want to roll out drones as proprietary services, Matternet will just look after the operational aspects and sell the service.
The company anticipates only a three-year time line for drones to establish themselves where roads are congested, rather than where they don't exist.
Mr Raptopoulos said drones will migrate from serving rural communities in developing countries to cities in developed economies by 2018. In the same time frame, NGO usage will evolve into B2B and finally B2C.
Mr Evans told the conference that Swiss carries many shipments of below 2kg "in exactly that segment that is most open to disruption – or opportunity.
"We as an airline are transporting these intermodal packages and we know who our customers and the forwarders are, but we have no idea whether post offices or couriers are carrying them the last mile. We want to move beyond that, test the new technology and create new relationships," he said.
Mr Evans has quietly spent time with Matternet working out what could be possible and has become personal friends with Mr Raptopoulos. He confided that their relationship will continue after he retires this autumn.
"Switzerland is the same size as Bhutan and has similar beautiful mountains. Unlike Bhutan, it has exceptional infrastructure and does advanced work on robotics," he concluded. "And we have regulators who are keen to facilitate the transition our industry is in the midst of."