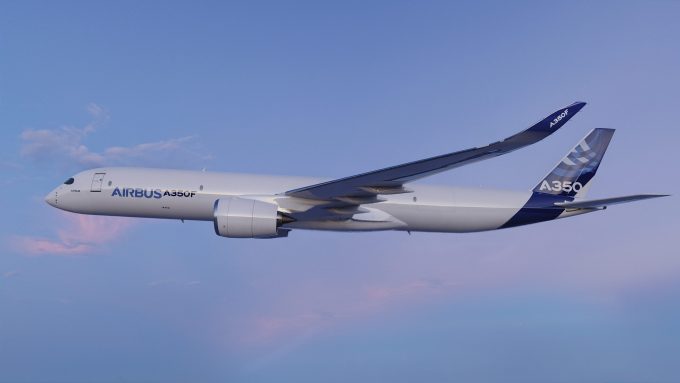 Martinair, part of the AF-KLM group, has been given a new lease of life, thanks to an order for four A350 freighters.
The carrier only has a 747F on its books, which is 32 years old, which it operates on behalf of KLM Cargo.
KLM has three 747-400Fs, all about 20 years old and operated by Martinair. The new A350Fs will replace all four 747s in the second half of 2026.
The decision to replace the 747s was brought forward, said KLM, because of environmental concerns over the ageing aircraft. The A350F emits more than 40% less CO₂ and makes 50% less noise, added the carrier.
The Airbus aircraft, with a maximum payload of 108 tonnes, has an extra-large cargo deck, and lighter manufacturing materials are used wherever possible to keep take-off weight to a minimum. They will use Rolls-Royce Trent XWB-97 engines.
"Fleet renewal is an important part of KLM's ambition to become more sustainable," said CEO Marjan Rintel. "We want to emit less CO₂ because of the climate and reduce noise for local residents.
"That is why we decided to place this order earlier than planned. Instead of in 2027, we will replace the freighters from autumn 2026."
The A350F has had 35 orders, including four from Air France, seven from lessor ALC, four from AF-KLM partner CMA CGM Air Cargo, seven from Etihad, two by SilkWay and seven by Singapore Airlines.
Adriaan den Heijer, EVP of Air France-KLM Cargo and MD of Martinair, added: "For our customers, the versatility of the A350F is good news for the future. The new aircraft are an important addition, supplementing the belly capacity of our extensive intercontinental passenger fleet."