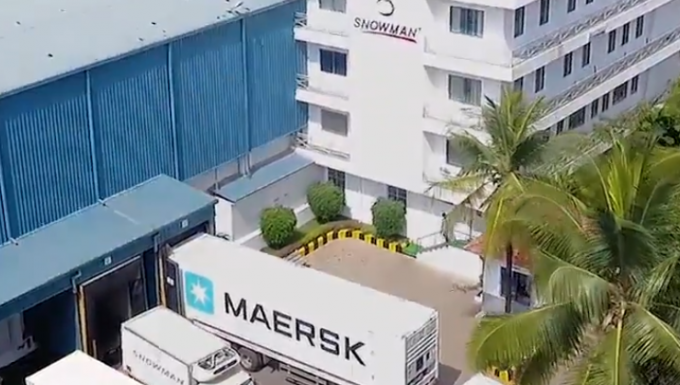 Snowman Logistics, India's largest cold chain solutions provider, has begun offering 5PL services to customers, touting itself as the first-mover in this complex segment.
The advent of a 5PL ecosystem – in which the client typically contracts all its supply chain needs to a single logistics service provider – is another sign that the industry is pushing towards an integrated operating environment.
That push mirrors leading container lines seeking to build on niche ocean transport strengths to become end-to-end integrators by developing landside and other related solutions for shippers.
The advancement of technology is another undeniable factor helping logistics companies and carriers targeting integrated contracts to deliver on their extended commitments or live up to customer expectations.
Bangalore-based Snowman told The Loadstar three of its premier clients, IKEA, Tim Hortons and Baskin Robbins, have already signed up for this model of logistics and added" "We are expecting more 3PL accounts to convert to 5PL."
The company, in large part, attributed this evolving reconfiguration to heightened supply chain challenges, driven by sustained e-commerce growth and burgeoning demand for frozen and packaged foods that had hit new levels in the aftermath of Covid.
"We are offering one-stop distribution services, right from the manufacturing plant to consumption points, through which we are able to add further value and enhance earnings from our existing businesses without needing to invest in infrastructure," Snowman CEO Sunil Nair told The Loadstar.
"In this model, we operate as an integral part of the client's organisation, develop suppliers, negotiate pricing on behalf of customers, audit manufacturing plants, share production/requirement planning, buy stocks from them, consolidate in the warehouse and sell to the clients," added Mr Nari.
The firm claimed a 5PL arrangement could help customers tighten their logistics costs by eliminating multiple intermediaries in the supply chain.
"With a single partner owning all aspects of the supply chain, this should ensure optimisation of resources," Mr Nair added.
Snowman's customers also acknowledged that the new product offering had the potential to make supply chains even more competitive.
Mohit Khattar, CEO of Graviss Foods (Baskin Robbins),  said: "Now, their added bouquet of services presents new win-win opportunities for us to collaborate further and grow our respective businesses."
Snowman has a countrywide temperature-controlled infrastructure network in India, dotting 43 locations with a total capacity of some 130,000 pallets.
As the call for greater visibility and transparency in the supply chain heats up, it is expected that more shippers in the historically fragmented Indian market would tend to deal with a single vendor offering a total solutions resource or a logistics control tower, rather than different stakeholders that often vex freight management.
Among the carriers, Maersk is leading integrated efforts in India, powered by a rapid expansion of its warehousing capabilities there in recent months.
CEO Soren Skou said recently: "Our conversations with customers are turning into holistic, partnership-based discussions through which they seek resilient solutions to their supply chains that are insulated from unforeseen disruptions.
"Expanding the warehousing footprint is fundamental to our strategic growth, especially in an important market such as India, and helps us offer our customers truly integrated logistics solutions."
You can contact the writer at [email protected]