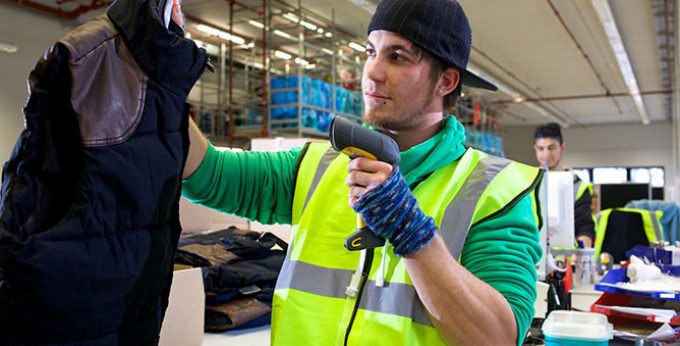 Digital start-ups may hit media headlines, but some of the biggest names in forwarding are making sizeable investments in digital technologies of their own.
In the past 24 hours, DHL Supply Chain and Kuehne + Nagel have announced new platforms for what the so-called disruptors claim as their USP.
MySupplyChain, from DHL, provides customers with "anytime, online accessibility" to their supply chain networks, giving full visibility.
Chief information officer Sally Miller said the system would help customers "successfully manage complexity and maximise the efficiency of supply chain operations".
She added: "Users will no longer have to access and interpret disparate systems to navigate their supply chain demands and analytics. The MySupplyChain platform provides the whole picture, enabling customers to be agile and flexible."
A statement from the German company said piloting had begun early in the year with 500 users across 30 accounts, with a North America-roll out planned for June before further regional roll-outs.
Just pipping DHL to an announcement, K+N reported it was launching a global warehouse management system, KN SwiftLog.
Head of contract logistics Gianfranco Sgro said: "Requirements are rapidly changing and, anticipating these trends, we constantly adapt our fulfilment centres and enhance our warehouse systems.
"New key variables are process digitalisation, change in order profile, opportunistic inventory allocation and speed; our customers will benefit from a state-of-the-art platform in the market."
He said the system would provide "advanced" picking enhancement technologies and has a communication platform to exchange data with the major e-commerce players already embedded.
Implementation with one omni-channel distribution centre, for what K+N describes as a "major fashion brand", is already complete.
Moves by 'traditional' forwarders to apply this kind of sophisticated technology to their operations have been largely overshadowed by reports on digital 'disruptors'.
"The large forwarders are simply getting on with it, but are not getting the same headlines as the start-ups with VC backing," said Steve Walker, CEO of SWG Global.
"The forwarders have seen that they need to keep innovating. And the start-ups have to accept that others will adapt, or they will lose their way very quickly.
"It's a continually evolving situation, which is pretty intense at the moment."