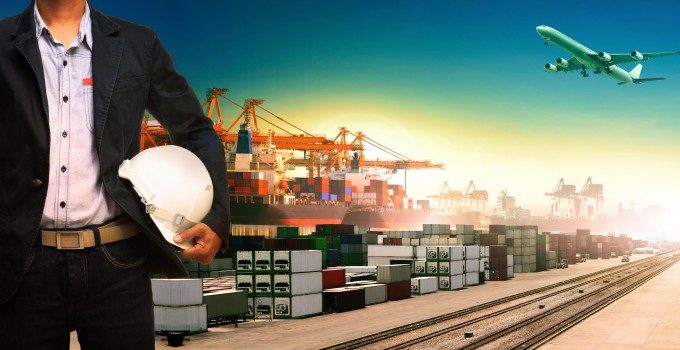 The red carpet was rolled out at CMA CGM's headquarters in Marseilles this morning for an official visit by Chinese Prime Minister Li Kepiang to sign a $1bn ship and financing facility for the world's third-biggest carrier.
CMA CGM said the loans and/or export credit insurance would be available "for vessels and containers the group may order in China", which it added were "essential" for the carrier's development strategy.
There were no details provided by CMA CGM of either the terms of the loans, provided by the export-import Bank of China (CEXIM), or the interest rate applicable, but the conditions are certain to be more favourable than those of its current finance agreements, thus bringing the carrier closer to the low-cost financing enjoyed by its Danish rival, Maersk Line.
The carrier confirmed it will take delivery of three 18,000 teu ships from Chinese shipyards in the second half of this year and that it has been ordering the majority of its new containers from China's CIMC, part-owned by China Merchants and shipping group COSCO.
CMA CGM already has a partnership with China Merchants, having sold a 49% stake in its Terminal Link subsidiary to the terminal operator in 2013.
During the visit of Mr Kepiang, CMA CGM will also sign a strategic partnership agreement with China Merchants. It said they would jointly investigate and develop opportunities from Beijing's "One Belt, One Road" and collaborate on the ocean-going component, the so-called Maritime Silk Road.
Unveiled by Chinese President Xi Jinping in September 2013 as part of a quest to increase China's influence in global affairs, the Maritime Silk Road aims to boost trade to and from China by the development of a 21st century "silk road" across oceans.
CMA CGM reported a net profit of $406m in the first quarter, compared with $103m for the same period of 2014, but achieved this on an average revenue per teu of $1,297. This is likely to have declined significantly in the second quarter amid weak demand and rate wars on the major trades.
Indeed, CMA CGM's Ocean Three east-west vessel sharing alliance with CSCL and UASC has been obliged to cut 20% of its Asia-North Europe capacity for a 12-week period (including the peak season) due to weak demand, and has warned that the downsizing could become permanent.
The French carrier's subsidiaries are also coming under intense pressure from lower rates; not least Africa specialist Delmas which is battling the headwinds of a substantial downturn of cargo across the continent's trades this year.
But as CMA CGM gets closer to the decision makers in Beijing, there will be new speculation about the future of China's two ailing state-owned carriers, CSCL and COSCO.
Although CSCL posted a small profit in the first three months of the year, its compatriot continued to trade in the red and, given the severe market deterioration since, both are likely to produce red figures for Q2.
Political and administrative hurdles have prevented the obvious merger of CSCL and COSCO, until now – but with trading currently at its worst level for some time, could that option be revisited, or perhaps CMA CGM may play a part in a restructure?