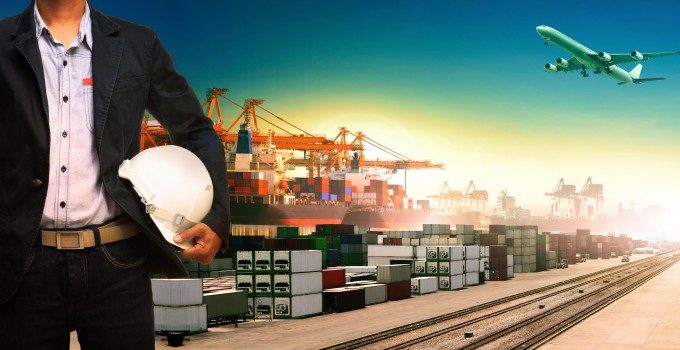 Maersk Line has revealed it is is set to cancel more container shipping services before the end of the year in response to weak global demand.
The news follows the termination of the AE9 Asia-North Europe loop this month and the announcement yesterday that it is withdrawing its ME5 subcontinent to Mediterranean link next month.
Speaking at the Maersk Group's Capital Markets Day in Copenhagen this morning, Maersk Line chief executive Soren Skou confirmed that the carrier was working on a "number of two-to-four larger-string reductions" for implementation in the fourth quarter in an endeavour to improve disappointing vessel utilisation.
Earlier, the carrier's chief strategy & transformation officer, Jakob Stausholm, said: "We are facing a truly adverse business environment." He said that, as an example, the world's biggest tradelane, Asia- Europe, was forecast to suffer a destocking and Russian trade collapse-induced growth contraction of between 2% and 4% this year.
And he said Maersk Line "welcomed" the merger talks between CSCL and Cosco, given the current parlous state of an "unhealthy industry".
Mr Skou said: "We are in a tough industry and we are also facing some significant headwinds right now. Short-term, our response is the only rational response and that is to take capacity out."
He added that the alternative of lowering prices still further "does not create anymore demand" – although he accepted that "this was not actually how it works in the real world, unfortunately".
Nevertheless, Mr Skou said, the carrier still  "had a number of tools in its box" it could use to compensate for a prolonged period of low rates, caused by weak demand and over supply, and keep it comfortably ahead of its peer group in terms of profitability.
For example, with the new Triple-E orders, by 2018 Maersk Line will have a network from Asia to North Europe that would be"100% Triple-E", which would mean costs per unit would have reduced by 14% compared with the carrier's 2014 base.
"We will continue to drive costs down by deploying bigger ships and filling them," said Mr Skou, adding that the 2M network "gives us an advantage as it allows us to fill the ships in a sustainable way".
Mr Skou claimed the 2M vessel sharing agreement with MSC was the "best in the market" and "certainly the most cost competitive" of the four east-west alliances.
"Network rationalisation is the biggest single driver for reducing unit costs," said Mr Skou, after Mr Stausholm had accepted that the impact of slow-steaming had reached the limit of its influence on the carrier's bottom line.
"One of the simple mechanisms of rationalising the network is to eliminate overlaps, so when we have services that go through Asia, if we can put them together we can eliminate the overlaps that occur in Asia, just as an example."
Accepting that Maersk Line had experienced a "lumpy" addition of capacity in the past 12 months, having taken delivery of a number of Triple-Es during this period, Mr Skou said it had followed a period when the carrier's capacity was "almost not growing".
He added: "Cost leadership is the core reason why we have been able to improve our performance. It has enabled us to grow markets in the last four years from negative to positive, despite the fact that our top line [revenue] has been stuck at around $26-27bn during that period."