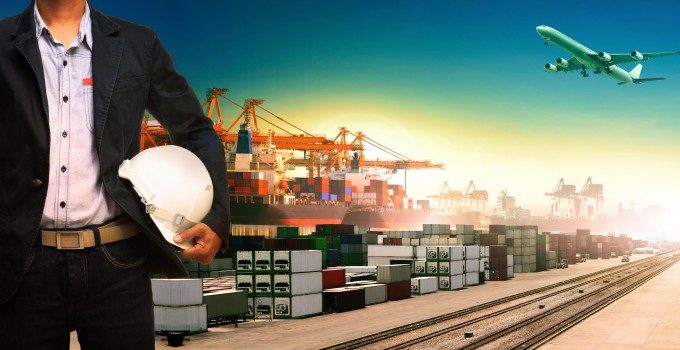 One of the biggest concerns for container lines is the danger of fire onboard a ship, often originating from 'rogue' containers loaded with goods misdeclared as non-hazardous.
One liner operator recently told The Loadstar that misdeclared hazardous containers were "becoming endemic" in the industry, and those that are identified as misdeclared were probably the "tip of the iceberg".
Ocean carriers have suffered numerous onboard blazes in recent years, with devastating effects in some cases, including on the 6,750 teu MSC Flaminia in July 2012 which claimed three lives and forced the ship to be abandoned mid-Atlantic.
Yesterday in Hamburg Maersk Line executives met with their counterparts at Hapag-Lloyd with a view to implementing a dangerous goods detection system similar to the German carrier's Watchdog.
Pioneered in 2011, the Watchdog software continuously scans the carrier's forward booking lists in order to detect undeclared dangerous or other suspicious items. It averages between 300 and 500 'hits' that require investigation every day.
As a result of this extra diligence, Hapag-Lloyd said that in 2014 it shut out more than 2,600 shipments as "not being properly declared as dangerous goods", averting potential catastrophes at sea.
Most fires onboard containerships are "unexplained" to the public due to the introduction of resulting insurance liabilities and potential declarations of General Average. The Loadstar received a "no comment" response from UASC to a question about the cause of a blaze that recently delayed the carrier's flagship, the 18,800 teu Barzan.
It is not only ocean carriers that face danger from misdeclared hazardous containers, feeder operators have also been hit by several onboard blazes, an event potentially much more serious for a smaller ship.
However, the nature of feeder operations means that operators have neither the time nor shipper information that would enable them to check the authenticity of the cargo in the container – they have to rely on their ocean carrier customer to have performed sufficient due diligence.
"By implementing a system similar to Hapag-Lloyd's Watchdog program, we will be able to increase safety on board our 600 vessels and at the terminals we call," said Soren Toft, chief operating officer of Maersk Line. "We will also improve our risk profile and at the same time we will be sending a strong message to shippers who put safety at risk."
Hapag-Lloyd chief operating officer Anthony Firmin said: "Experience, know-how and secure processes are crucial for a safe transport of dangerous goods. We are very happy that we were approached by other shipping lines to learn more about our Watchdog program. The cooperation with Maersk Line is a very important step forward for increased safety and security of our entire industry."