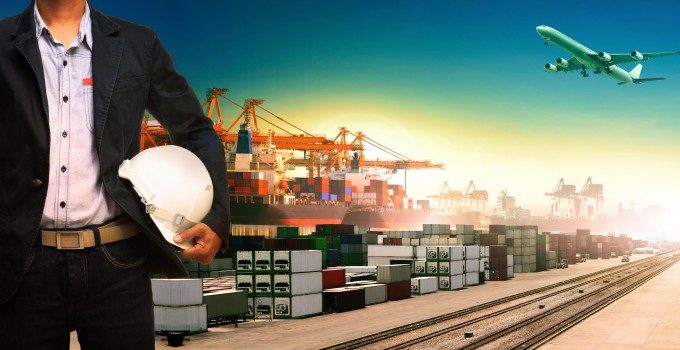 Maersk Line has taken steps to ensure its vessels are able to comply with the IMO's new low-sulphur regulations by striking a deal for a dedicated 0.5% sulphur bunkering point at Rotterdam.
The long-term agreement with Dutch tank storage operator Royal Vopak will, said Maersk, prepare it for "the paradigm-shift" of the IMO rules on sulphur coming into force in January 2020, which will be "a game changer for the industry".
The facility, at Vopak Terminal Europoort, wil enable Maersk to safely blend, store and handle different fuel types, "to ensure full compliance with the 0.5% sulphur cap", said the company.
"We trust that this initiative will put to rest some of the concerns the industry has on fuel availability, as well as secure our continued competitiveness in the market," said Niels Henrik Lindegaard, head of Maersk Oil Trading.
Member states in the IMO have raised concerns that there could be insufficient availability of LSFO (low-sulphur fuel oil) by the switch over date and shipping lines will need to have low-sulphur in the tanks of their ships by the fourth quarter next year in order to be compliant by 1 January 2020.
Some of Maersk's peers, including 2M partner MSC, have opted to install exhaust gas cleaning systems (scrubbers) on new ships and MSC itself is engaged in an $250m scrubber retrofit programme for its existing fleet.
MSC's chief executive said the use of scrubbers was "the right thing to do" and agrees there could be shortages of LSFO that could impact the entire maritime supply chain.
Another factor influencing MSC and other carriers opting to continue burning heavy fuel oil (HFO), refined by scrubbers, is the cost differential.
Currently, the price of LSFO is around 50% higher than HFO, which will give vessels with scrubbers a significant unit cost advantage. Carriers that run their fleets on LSFO will be obliged to recover the additional cost from customers, but – as has been seen many times before – the liner industry does not have a good record in this area.
Attempts to recover extra costs associated with low-sulphur regulations in the ECA regions of North Europe and the US were soon halted, and this year the so-called EBS (emergency bunker surcharge) initially rolled out across the board, was soon nullified by rate discounting.
The container liner industry is divided between carriers such as MSC, Evergreen and HMM, which are opting for scrubber technology, and Maersk and Hapag-Lloyd which do not believe continuing to burn HFO is the long-term answer.
During Maersk's interim H1 earnings call on Friday, chief executive, Soren Skou said: "We don't like the solution [scrubbers]."
He added: "We think the sulphur should be taken out of the fuel at the refinery, where you have the big processing plants. For us to build washing plants on 700 ships simply does not make any sense to me."
Mr Skou also advised that the spike in the cost of fuel this year– blamed for the industry's disastrous H1 financial results – will cost Maersk Line "north of one billion dollars" this year.