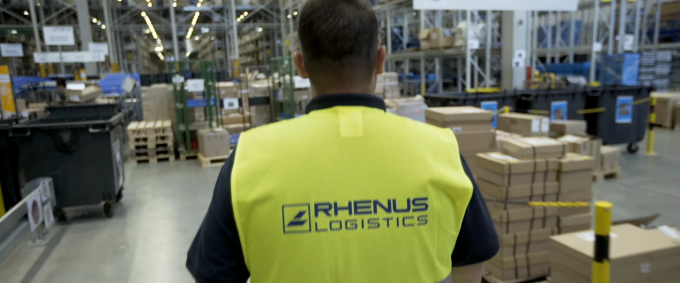 Rhenus Air & Ocean has just three years to double in size – that is, admittedly, a target set for itself, but it means next year the market is likely to see some M&A activity.
This year, the privately owned forwarder expects some 500,000 teu to pass through its hands, which likely places it in the top 30 or so forwarders (although its reported $7bn in revenues in 2021 would place it between 15th and 20th).
But its aim is to reach 1m teu by the end of 2025 – which would place it in the top 10, or top 15 by volume.
Jan Harnisch, co-chief executive for Rhenus Air & Ocean, told The Loadstar at TIACA's ACF in Miami: "We are using that number to rally everyone. The vision is to get that number, which will unify the team – and it's an easy number to remember."
He said "the space between the largest and mid-size forwarders is getting bigger and bigger", and added: "We need to grow in volume, but it can't be just organically."
His co-chief executive, Tobias König, added: "Rhenus will be active in the M&A market. We are looking. The growth we want can only be achieved by M&A, split with organic growth."
Rhenus Air & Ocean has already grown considerably in recent years years, taking on Canada's Rodair, Freight Logistics in the US and WNL in South Africa, and C Hartwig Gdynia in Poland, among others.
"We've grown a lot, and we've worked out what sort of company we want to be, what's the best size, mix, M&A," said Mr Harnisch. "It shows a message of aggressive growth.
"We are becoming a more open company and want to show we now have the capabilities to grow. This year, we really are global. We are on all continents, have teams in place and M&A capability."
The circumstances of the past two years have limited organic growth, but sales have increased.
"One of the benefits of being smaller is that we can only grow, the potential is huge," added Mr Harnisch. "Even in a crisis, there is an opportunity to grow.
"Everyone is worried about the current market, understandably, but it's an opportunity. Carriers are now coming to us, there is more capacity, so it's time to bring in big accounts again."
Lack of capacity meant smaller forwarders couldn't chase large accounts, but now the capacity crisis has eased, Rhenus is hoping to attract some large customers, many of which, claim the co-chiefs, have become disillusioned with the machine-like operations of the largest forwarders.
"They build operations for their customers, but there is no customer service mentality," said Mr König. "Rhenus wants to compete with the same volumes – but with a customer service focus. We have taken over customers from very large forwarders.
"When it comes to growth we want a solutions-driven approach – you can't compete on standard products, so you have to offer customers individual solutions, which focus on the industry sector for each customer."
One main geographic focus for growth over the coming year is in the US, although Rhenus has also been acquiring warehousing in Asia.
"It's a change for us, we've been asset-light [in warehousing]," said Mr König. "But we do have our own terminals, vessels and barges in Europe. We want to increase the portion of our own property to increase value for us and our customers."
With its own network and offices in the Americas, it can now serve the customers directly and not via agents.
"The US and the Americas is a strong focus for us and we want to reach that growth pretty fast," said Mr Harnisch. As a result, it sees itself as a rival to Flexport, rather than the likes of DSV, he said, adding: "It's much more sophisticated, and technology can free up existing capacity.
"We are rolling out our own global system, but it's been a steep learning curve."
In the short term, Rhenus believes the market will stabilise after Chinese New Year, but with a "very broad portfolio", it claims it is not too exposed to any one vertical.
And Rhenus has one other advantage – that, presumably, has prevented it from being snapped up and rolled into a rival, larger forwarder.
"As a family-owned business, we have no shareholders to satisfy, except one," said Mr König.
Updated November 15 to reflect 500,000 teus in 2022 not 360,000, and therefore that it plans to double, not triple in size.