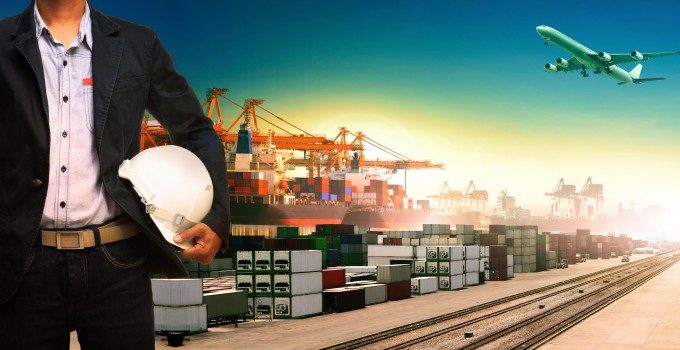 Lufthansa Cargo has once again sent some flak the way of state-owned airlines, which it claims distort competition.
The carrier insisted – against this backdrop – that its annual financial results, which reported an operating profit of €77m in 2013, prove that it is still one of the world's leading cargo airlines.
Speaking to journalists at a packed press conference in Frankfurt, outgoing cargo boss Karl Ulrich Garnadt (pictured) admitted that 2013 had been ä very difficult year.
"2013 was a year of stagnation," he said. "Unless, of course, you were a state-owned carrier.
"Privately held companies are shrinking while state carriers are growing, And it's not just the Middle East, Cargolux has seen 19% growth.
"In a liberalised market you have got to make sure that there is a level playing field. We are not going to accept this in the long run."
Talking to The Loadstar after the event, Mr Garnadt clarified: "I just mentioned that Cargolux happened to be owned by the state. In the year it had remarkable growth of 19%. In this year's environment I don't see how that works."
He believed there were two ways of improving the situation.
"First we'll improve our own competitiveness. We're confident we can survive the competition. But we need to create public awareness that something is going really wrong here. We are competing with state-run companies which are far removed from the corporate governance we are using, and it creates uneven conditions.
"There are two things politicians can do: we should not be hampered by our own governments and we can ensure that [state-owned airlines] don't get room for further activities in Europe."
Last year saw a more bullish outlook, but while there was an acknowledgement of signs of growth, Mr Garnadt was cautious on 2014. Two MD-11Fs have been withdrawn from the summer schedule, he noted, and a decision on the option for five further 777Fs has been postponed.
"We agreed with Boeing that we could postpone the first option from 2016 to 2019," he said.
Overall, Lufthansa Cargo's figures for 2013 weren't good. Revenue fell 9.2% to €2.4bn, while operating profit fell 26.7%. Tonnage fell 1% while revenue freight tonne kms were stable. The carrier had attempted to push through a 20% rise in rates, which Mr Garnadt had said worked "more or less".
He told The Loadstar: "Yes, we tried to implement a price increase,  but it is an open market. From my view, it helped to stabilise income. We could try it again, but in a competitive market there is no guarantee."
Possibly the most interesting initiative planned for this year is the first of what is expected to be a series of bilateral relationships with other cargo carriers. While Mr Garnadt would not be drawn on potential partners, he did outline the benefits Lufthansa Cargo expected.
"There will be an expansion of the network, with more routes and higher flexibility and frequencies. We will co-operate on infrastructure. There will be higher quality and a reduction of interfaces. It will improve the system and be a broader offering to customers."
It will be no "Star Alliance of cargo", he added – instead a set of bilaterals, with the second agreement expected to be in place in 2015.
The other focus would be on efficiencies, cost reductions and revenue gains through the carrier's SCORE programme.
"The reality in the market makes us tread cautiously," said Mr Garnadt.  "We wish to have an influence on our earnings and lay the foundations. Without the efforts of SCORE across the Lufthansa group, we wouldn't be anywhere near where we are today."
Competition also, to some extent, took the blame for Lufthansa's lack of traction in eCargo. It has pledged to have some 200,000 of its air waybills in electronic form by the end of the year – less than 10% of the total. When Cathay Pacific and Emirates have insisted on e-AWBs in their home hubs, why has Lufthansa been so slow?
"Hong Kong is a huge consolidation market with just a few players and Cathay is dominant. It can be done in this environment. Germany is an extremely fragmented market and we are not as dominant as we'd like to be. We couldn't just go ahead and implement it."
He added that e-Cargo needed more critical mass to give it sufficient impetus, which he expected would come from the Chinese. "They will probably move the industry on."
Despite increasing tensions between Russia and the EU following the annexation of Crimea, Mr Garnadt said he had no reason to doubt Russia's word on soon-to-be-signed traffic rights with Germany.
"We believe they will be approved this week – we have had no indication of a restriction. We believe that Russia sticks to agreements it has made."
Mr Garnadt, who follows the trajectory of other former LH Cargo chiefs in being annointed as head of passenger services, has led the cargo division for four years. What has been the most frustrating aspect of the industry?
"There have been so many," he laughed. "But the lack of progress we have seen in getting more supply chain oriented improvements.
"The biggest efficiencies are made by everyone optimising their own parts – getting a smooth process from the shipper to the customer remains to be done, and that is where the future lies."