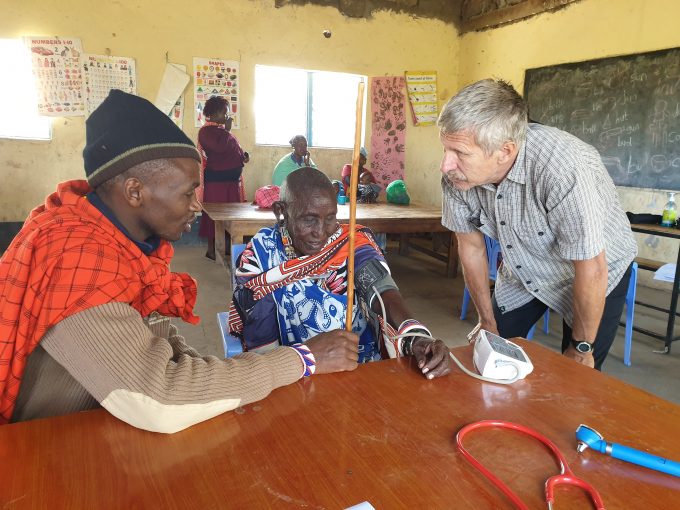 For more than 12 years, Cargo Human Care (CHC) has been providing much needed support for Kenya's children.
Founded in 2007, it was the brainchild of Lufthansa Cargo's captain Fokko Doyen, and is supported financially by the German carrier.
The charity has opened several schools across the country.
"In January we finalised and handed over our latest school project, with the Anglican Church of Kenya set to run it," Mr Doyen told The Loadstar.
"But we realised while we were housing the children [it opened a 60-person residence on the outskirts of Nairobi] and teaching them, we weren't focused on them as individuals."
He said the focus of the schools had been "too tailored" to academia, and in some cases students were either not interested in, or suited, to this.
So the CHC team is now working on plans for practical and vocational subjects, starting first with leather and tailoring classes.
"We have an expert in leather work from Germany who is going to come over to Kenya for two weeks at a time to get this started," continued Mr Doyen. "From the classes, we hope students will be able to go on and found their own businesses or move into existing companies."
Plans are in place to find a full-time teacher that can be based permanently in Nairobi, with funding for salary and accommodation already in place, as well as a facility up for the workshops, although CHC had to overcome Nairobi's notoriously high rents.
"We benefit from having found a workshop within walking distance of our John Kaheni residence – and with traffic in the region increasing, this is a blessing," said Mr Doyen. "Rent is expensive, but the proximity and the safety it offers to students cannot be overlooked."
One organisation that has been of key support to CHC is Lufthansa Cargo, covering the costs of various doctors and teachers sent in to help.
"Lufthansa also helps promote us and pays for CHC to have a permanent staff member; the carrier has been a major asset in making this happen," said Mr Doyen. "Otherwise, we would be looking at costs of €100,000 annually to get various staff in and around the country."
Among the airfares covered are those for doctors, which CHC sends to its facilities not just in the Kenyan capital, but in Marsabit in the north and down to the Masai Mara.
And plans are in hand to develop a full facility in the Masai Mara area, including a dispensary.