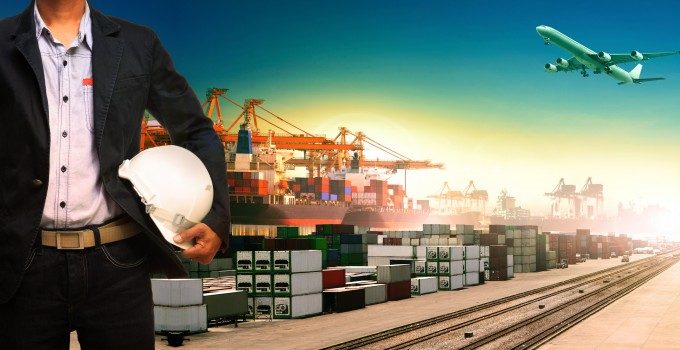 Lufthansa Cargo hopes a simpler pricing structure will help it win new business and regain market share in what has been a tough trading year to date.
From the start of the winter season on October 25, Lufthansa Cargo (LC) and sister company Swiss WorldCargo will charge just a net rate and an "airfreight surcharge," eliminating the current fuel and security add-ons.
Alexis von Hoensbroech, LC board member product and sales (pictured), described the new mechanism as "easier to deal with and closer to the realities of the market".
LC made an operating loss of €2m in the second quarter and is now predicting "significantly lower" full-year profits. Dr von Hoensbroech added: "Right now, business is not easy at all. Demand is not as carriers had forecast. The market over the summer has been weak and there is overcapacity."
The carrier's overall prices will barely shift, with the net rate rising to compensate for an approximate halving in surcharges. But Dr von Hoensbroech was optimistic about attracting extra kilos through November and December, as customers' existing incentive schemes run for the entire calendar year.
On Monday and Tuesday this week, ahead of the public announcement, LC called 100 customers to discuss its new pricing regime. "A few were disappointed and had hoped for an all-in rate, but the overall reaction was positive," Dr von Hoensbroech said.
David Lara, VP global airfreight procurement for CEVA Logistics, said: "The structure Lufthansa has adopted is interesting in that little has effectively changed, and there still remains a surcharge in place, albeit at a lower level."
A member of the WCA independent forwarder network, a regular Lufthansa customer, was more critical: "The new pricing model is perfect proof of the inadequacy of the surcharges which have been charged so far. It is evident that all these surcharges have been part of the freight rate all along.
"Now that oil prices have fallen to less than half the level they were before, the airlines have discovered 'all-in prices or, in the case of Lufthansa, a 'net rate' and a smaller add-on fee which they prefer to call an 'airfreight surcharge'.
"Does this hold any advantage for the customer? Of course not. It just shows that Lufthansa and its affiliate, Swiss, would like to continue a system that allows maximum flexibility in rate setting. They refuse to adopt a supply and demand pricing model, and are creating more confusion in the market."
Joost van Doesburg, air freight policy advisor at Dutch shippers' organisation EVO, complimented Lufthansa for involving stakeholders. "They interviewed forwarders, as well as us representing shippers, to ask what we wanted and why. More airlines should do this."
He told The Loadstar that the surcharge of €1.30 per kilo would come down to 60 cents, based on airport charges and currency adjustments as well as fuel, but struggled to understand the relevance to shippers of the first two elements.
"Airports set their fees years ahead. There are often currency changes but they usually have a minor impact, and it's something exporters have to deal with anyway. It's part of the risk of being in business."
As for the fuel element, Mr van Doesburg alleged that "carriers were using a system that had no relation to the real fuel cost". He claims a fuel surcharge should now be below 50 cents per kilo to reflect a halving in the price of crude oil over the last year.
Rodolfo Sagel, chairman of FIATA's Airfreight Institute, said: "FIATA is in favour of simplification in tariffs. Whether and how this works in practice only time will tell."
Surcharges are currently so high that LC is "filing a negative base rate" in some cases. Dr von Hoensbroech admitted: "We're paying to deliver to our customers!"
With three air freight pricing models now in the market – unreconstructed multiple surcharges, all-in rates and this new hybrid model – is Lufthansa making life any simpler for forwarders?
"Absolutely, we're simplifying," Dr von Hoensbroech insisted. "There are fewer negative rates, and to do each of those requires an individual process. We will now be much faster in negotiating and closing contracts."
LC took seven months to finalise its plan, deciding against an all-in rate because of frequent changes in external cost factors.
"The perception is that the industry is moving to all-in rates, but only 10 airlines have done so, and only three out of the leading 10 carriers in and out of Germany," Dr von Hoensbroech said. "It might look more transparent but it isn't when you think about it, as you need an underlying mechanism anyway. This is a more effective way of dealing with changing costs."
He said there was no set frequency for adjusting the surcharge. It will be "whenever necessary" and, as now, customers will get two weeks' notice of a change.
Swiss made its decision independently of LC but "came to the same conclusion", Dr von Hoensbroech said. Another Lufthansa subsidiary, Brussels Airlines, was focused on changing its GSA arrangements and would consider the pricing issue over the coming months, he added.
Forwarders with capacity purchase agreements will be able to fix prices for the duration of specific contracts if they choose.
"The idea is to give customers more flexibility," Dr von Hoensbroech said. "Before, they could only agree the net rate and the fuel surcharge could change. Now they can either fix the net rate, or if they want total stability we will agree the total price including a risk premium, enabling us to hedge the fuel. It's a question of who bears the risk."
Mr van Doesburg said: "I'm really happy they're giving forwarders an opportunity to fix rates for a longer time. It's important for the shipper to know his costs further ahead."
Lufthansa had hoped to lead the way in simplifying tariffs, but was beaten to it by Gulf carriers, he pointed out.
"It's an alternative and we don't know whether this or all-in pricing will prevail, but every move is a move in the right direction," he added. "They are asking for our trust – let's wait and see. They need to prove to the market they will use the system fairly."