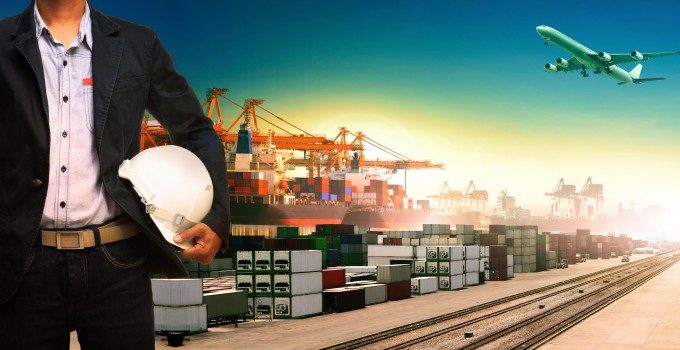 It's what every logistics company wants. Public recognition. And finally, in London anyway, they are starting to get it.
As preparations for the Olympic Games reach frenetic heights in the UK's capital, relations between transport authorities and the freight industry, as well as awareness of the sector among the general public, have reached new highs.
"We have a campaign at the moment, love logistics, and this has given us a good chance to push that," explained Natalie Chapman, head of policy, London, for the Freight Transport Association (FTA). "Freight and logistics has been given a higher priority than we expected and we hope that relationship continues."
At first, the arrangements were in the hands of the Olympic Delivery Authority. "I think it expected the private sector to take on the job, and hadn't grasped how much support the industry would need," said Ms Chapman. "But freight companies needed to know the detail; the parameters in which it would be working. Logistics was fairly low down the agenda. But when Transport for London (TfL) took on the job, freight was recognised at the top level. It realised that if shelves weren't stocked, there would be a real problem. It's gone above and beyond the level of support we expected. And we really hope to keep this relationship going."
Despite this blooming relationship, there are still some concerns about the impact of the Games. Both retailers and some delivery companies are said to be ill-prepared for the congestion which promises to engulf London between 27 July and 9 September.
"The logistics industry as a whole is ready, but a few haven't done enough preparation," said Ms Chapman.
Unlike other Olympics, many of the events will take place in the centre of the capital, raising concerns that retailers will have problems re-stocking. "The issue has been raised again and again by our members that some of their customers haven't grasped the impact that the Olympics will have. Our members have been trying to raise awareness, but there is a tendency for smaller companies, such as convenience stores, to underplay it."
Sources added that retailers with headquarters outside London also seemed unaware of the impact the Olympics could have on their businesses.
While the FTA and TfL have worked closely in planning for the event, many deliveries are to be scheduled at night time, making it harder for smaller businesses to open up. "Businesses need to think about what can be delivered in advance," said Ms Chapman. "Restaurants, for example, of course need daily deliveries but they could order things like napkins and cleaning products in advance. Of course, they will need the space and cash flow to do so."
One local retailer told The Loadstar: "We will need to get our deliveries at night. The shop won't be open but staff will be here. What else can we do?" Despite being part of a large chain of franchises, the store's manager said that its main supplier and delivery company had organised the new schedule.
TfL has been encouraging delivery drivers to ensure the noise they make at night is minimal, and has even hinted that if it goes well, night-time delivery bans could be relaxed in future.
DPD, a major courier company, has estimated that it will need 40% additional resources to cope with road closures, changed traffic systems, closed loading bays and the infamous 'VIP-only lanes'.
"We've been working on planning for this since September, and have so far spent 2,500 man hours and £1.3m," said Steve Woodman, regional manager for DPD. "Essentially, we think it will be like a rush hour that never ends."
He believed business-to-consumer traffic will be relatively unaffected, but has concerns for retailers. "One of our biggest customers, a department store, has just a one-hour slot for deliveries, at 1am. But some of the costs of opening at night are prohibitive for some retailers, so they are taking a gamble, just hoping to muddle through. Some believe that it will be like Y2K all over again – nothing will happen. If that's the case, I'll be happy. But if not there will be long periods of gridlock.
"We are offering out-of-hours deliveries for retailers, but the demand hasn't been strong because of the cost implication. We can't carry all the cost associated with this."
Many delivery companies which have invested in beating the congestion during the period have added small Olympic surcharges onto their rates. Some, such as DHL, have contracted JogPost, a foot courier firm, to help with some deliveries. Other companies, however, seem to have made few preparations.
"Any carrier that doesn't have a plan will be in trouble," warned Mr Woodman. "There could be serious backlogs in the depots and distribution centres. And we are expecting tourists to shop, so stock replenishment will be important."